"We've been in contact with AEW"- Henry Cejudo Hints his Pro Wrestling Debut
Published 07/17/2020, 3:30 AM EDT

Follow Us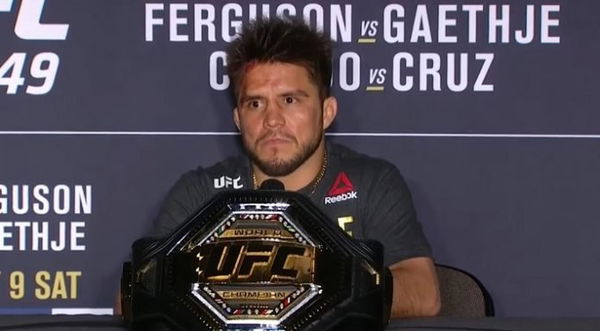 The Pro Wrestling business can attract anyone towards itself. From Rockstars to athletes to actors, all like to enter inside the squared circle. Recently, there have been rumors regarding AEW being interested in signing Henry Cejudo from the UFC.
Cejudo recently announced his retirement from the UFC. At the young age of 33, Cejudo has achieved many feats in the octagon.
He is a former double champion, holding the flyweight and bantamweight championships at the same time. Cejudo is only the fourth fighter to hold championships simultaneously in two weight divisions of the UFC.
ADVERTISEMENT
Article continues below this ad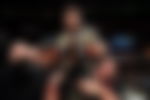 A few who have done this are Connor McGregor, Daniel Cormier, and Amanda Nunes. Cejudo then announced his retirement from UFC, however, he is open to making a comeback.
Prior to his MMA days, Cejudo was a freestyle wrestler. He has won various titles across the United States in the 55kg category. In 2008, he became the youngest American to win the Gold medal in the Olympics in freestyle wrestling.
On 25th May, Cejudo made an appearance at AEW PPV Double or Nothing. From that day onwards, there have many rumors linking Cejudo and AEW. The former double champion tells us about his plans.
Henry Cejudo is in talks with AEW but will look at other options as well
Henry Cejudo, in conversation with a former TMZ reporter, accepts being in talks with AEW. However, Cejudo also stated that he has many other options to choose from.
Here is what Cejudo has to say.
ADVERTISEMENT
Article continues below this ad
"Probably the wrestling, probably the Boxing. But I meant it when I said I'm retired. There's a boatload of money that could bring me back, but I think more importantly than money for me is legacy.
"Yeah we've been in contact with AEW. There's a potential big pay-per-view event that they may want to hold but, there's a lot. Even amateur wrestling man. I mean there's so many options that I don't really know which one to pick because they all seem a little appetizing to me, you know?"
Henry Cejudo joining could well be AEW's version of Ronda Rousey. The transition from MMA to wrestling was difficult as Rousey had to train a lot.
ADVERTISEMENT
Article continues below this ad
Undoubtedly, Cejudo will also have to put in the hard work. However, his background in freestyle wrestling can act as a boon in making the transition.
It will be interesting to see if he signs a one off-contract or a full-time one like Ronda Rousey did.