What are the Issues Between Bret Hart and Owen Hart's widow, Martha?
Published 12/12/2021, 2:00 PM EST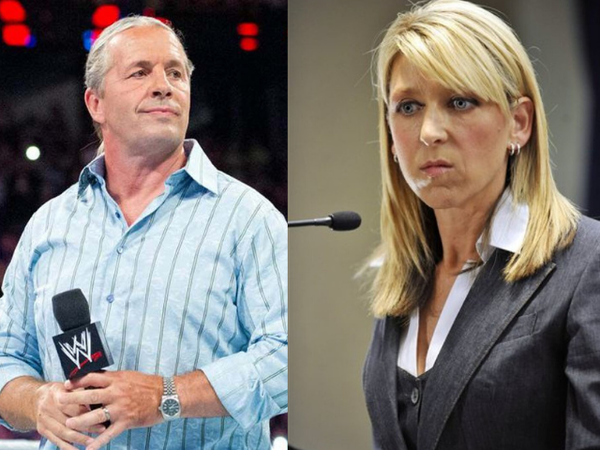 ---
---
The infamous Hart Wrestling Family has given the WWE Universe quite a few wrestlers. However, the two names that have managed to stand out are Bret Hart and Owen Hart.
ADVERTISEMENT
Article continues below this ad
Tragically, Owen Hart passed away due to a mishap that happened at Over The Edge PPV in 1999. Hart was supposed to come down to the ring via a harness and he had practised the stunt multiple times.
But, on the day, while trying to find a comfortable position, Owen Hart triggered the quick release and fell 78 feet chest first on the ropes.
ADVERTISEMENT
Article continues below this ad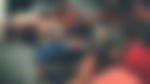 The untimely death of the youngest Hart brother brought devastation upon the family. But, while the family have collectively moved on and kept Owen Hart in their hearts, one relationship remains broken – Bret Hart and Owen Hart's widow, Martha Hart.
Owen Hart's Widow Recounts the First 'Fracture' in Her Relationship With Bret Hart
'The Hitman' and his brother's widow do not share a relationship at all. In fact, she's not in a good place with the entire family.
During VICE's Dark Side of the Ring, Martha Hart recalled that during the lawsuit against WWE, Bret Hart tried to get his WWE footage handed over to him. The idea was to put in a clause wherein WWE would give him the rights to his wrestling footage.
"First of all, when we were going through the lawsuit, he really was hoping that I would be able to help him get his wrestling footage. Because at the time, he had no relationship with WWE. And, he was hoping somehow — if we ever had a settlement — that we could work it in."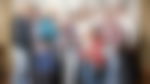 However, Martha Hart's fight against WWE was not about Bret Hart's footage. He wanted to obtain that considering his fallout with the company after the Montreal Screwjob. It would have helped him massively if he had the rights to his own WWE footage.
When that didn't happen, Martha Hart revealed Bret Hart took a different approach.
"It prompted him to befriend Vince [McMahon, the chairman of WWE] again so he could have access to his footage. That was the first fracture in our relationship."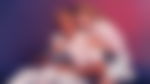 Her opinion is that Hart later befriending Vince McMahon was disrespecting her and Owen Hart. Hence, she cut off all ties with her brother-in-law.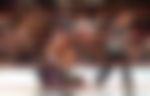 Bret Hart Issues Statement Claiming Martha Hart Has Been "Mudslinging"
The WWE Hall of Famer responded to Martha Hart's comments, and refused to engage in a manner that would cause chaos.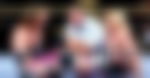 "While I am not interested in engaging in any more media mudslinging between Martha and myself especially in light of a global pandemic, I will say that our fallout is multifaceted. To say that it only involved being able to access and use my WWE footage and photos for future projects would merely be an oversimplification and inaccurate. I will not comment any further on the matter." H/t The Wrap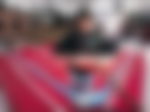 Martha Hart refused to let WWE honour Owen Hart
ADVERTISEMENT
Article continues below this ad
Bret Hart and Martha Hart's relationship continued to get affected when she refused to let WWE induct Owen Hart into the WWE Hall of Fame.
She believes that the WWE Hall of Fame is a sham. Additionally, she doesn't want the company she holds responsible for her husband's death to honour him in any shape or form.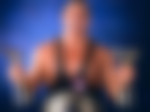 ADVERTISEMENT
Article continues below this ad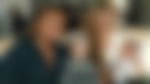 On the other hand, Bret Hart is of the opinion that Owen Hart should be in the Hall of Fame where his fans and children can learn the true legacy of Owen Hart.