What Does Dwayne "The Rock" Johnson Do in his Free Time?
Published 06/02/2021, 1:23 PM EDT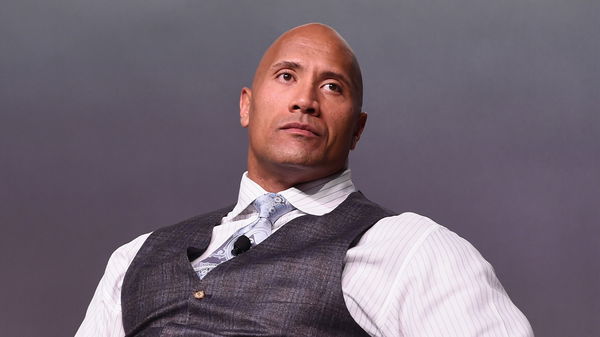 ---
---
When he's not making blockbuster movies or verbally destroying people on the microphone, what does Dwayne Johnson do? He's one of the hardest working men in the world and makes a ton of money. However, what must the former WWE Champion, The Rock, and Hollywood's richest actor do in his free time.
ADVERTISEMENT
Article continues below this ad
Dwayne Johnson is a gym freak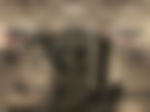 ADVERTISEMENT
Article continues below this ad
The Rock is one of the fittest people on the planet and is one of the few men who don't have a 'dad bod' in their forties. With the People's Champion approaching fifty, his body is only getting younger by the day. Why is this phenomenon occurring?
Dwayne Johnson is a massive gym freak. He's such a gym freak that working out is often listed as one of his hobbies. Even after his stint in wrestling ended in 2004, The Rock worked hard to maintain his physique for giant Hollywood roles.
It was because of his impressive physical frame Johnson received roles in hit movies like Fast and the Furious and Jumanji.
His home gym is far more spectacular than any gym in the world. In fact, Johnson has a gym in every house he owns across the country.
At his home in Miami, his gym is called the 'Iron Paradise', as it is literally an iron paradise for any gym freak. The Rock's passion for working out is so intense he literally has a gym on wheels.
The Rock is a fishing fanatic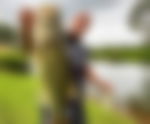 One wouldn't expect the Rock to be interested in fishing. The former WWE Champion seems like a man too busy to toss a line in a pond in search of bass, but his recent Instagram post will prove you wrong.
The Rock revealed that he's actually an avid angler, and he even posted a video on his Instagram. The caption read, "I've been raising my fish for over a decade now – largemouth bass, stripped bass, trout, carp, sunfish etc. Work closely with a great team of university biologists ensuring a thriving ecosystem for the fish to live."
He revealed he fell in love with fishing at a young age, and it's a peaceful hobby for him. In the video he shows off the largemouth bass he caught and described it as a 9-10 pound fish.
Watch this Story: WWE Superstars Fired on the Air
Dwayne Johnson and his farmhouse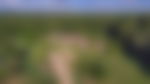 The Rock is somewhat of a real estate geek as he owns multiple properties across America. Most recently, he purchased a farm in Charlottesville, Virginia. The farm has horses and, of course, a home gym.
ADVERTISEMENT
Article continues below this ad
On Twitter, The Rock claimed he's made Virginia his home for years and his family often relaxes there. Along with the farm in Virginia, he owns a house in Los Angeles where he lives and another home in Florida.
For a man with an active Hollywood career, businesses like the XFL, Teremana Tequila and a bunch of production houses, you wouldn't assume he had a lot of free time. But if your name is Dwayne Johnson, you simply wouldn't bother.
ADVERTISEMENT
Article continues below this ad