What is Becky Lynch's Natural Hair Color?
Published 11/22/2021, 12:17 PM EST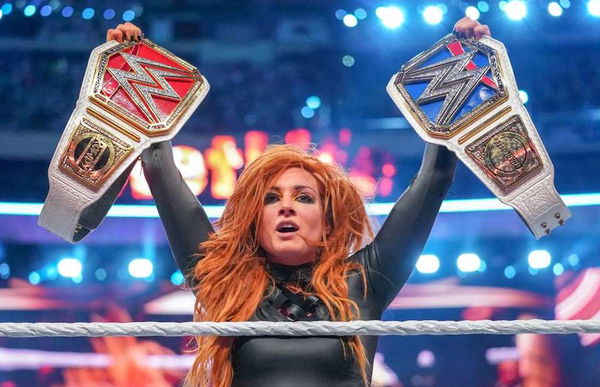 ---
---
Many WWE superstars have changed their outlook and hairstyle over the years. Sometimes they do that on their own wish and sometimes they have to do it to keep their jobs. For example, former NXT Champion Rhea Ripley had to cut her hair short in order to save her job. Ripley herself admitted it recently on Twitter. Well, another superstar who has a very fancy hairstyle is definitely Becky Lynch.
ADVERTISEMENT
Article continues below this ad
Becky Lynch is undoubtedly one of the top superstars in WWE at the moment. Recently, 'The Man' has been seen wearing some unique outfits, kind of like her husband Seth Rollins. But one thing which is still the same about Becky Lynch on television is her hair color. But is this her natural hair color? What do you think?
ADVERTISEMENT
Article continues below this ad
What is Becky Lynch's natural hair color?
Becky Lynch made her main roster debut on July 13, 2015, along with Charlotte Flair and Sasha Banks. At that moment, we saw Lynch in her classic red/orange hair color. As years passed by, she started using darker shades of the same color. But that is not Becky Lynch's natural hair color.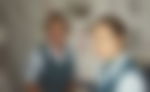 Lynch had brown hair while performing under the developmental brand of WWE (NXT). Also, in her childhood photos, Becky was spotted having dark brown hair color. She even had the same hairstyle while she worked as a flight attendant with Aer Lingus for two and a half years before she stepped into the squared circle.
Does Becky Lynch dye her hair?
Becky Lynch dyed her hair before her main roster debut as her natural hair color was dark brown. But the WWE superstar was also spotted having a new hairstyle during her pregnancy days. Lynch relinquished her Raw Women's Championship and took time off from WWE after announcing her pregnancy in May 2020.
The Man tied the knot with WWE Raw superstar, Seth Rollins on June 30, 2020. Lynch and Rollins got the best gift of their life when they gave birth to their daughter, Roux, in December. Interestingly, Lynch was also spotted having a new hair color during that time. The Raw Women's Champion revealed a new blonde look.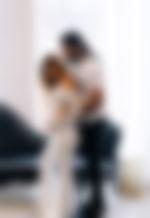 Fans were excited and amazed by Lynch's blonde hair color. However, The Man soon got rid of her blonde hair color and brought back her iconic red/orange hairstyle. This sparked a rumor among fans speculating about Becky Lynch's return to WWE.
ADVERTISEMENT
Article continues below this ad
Watch This Story: WWE SmackDown Results: Big E Attacks Roman Reigns, Sasha Banks Gets Retribution and More
Becky Lynch returned to WWE at the 2021 WWE SummerSlam PPV with her iconic look. On her return, she became the WWE SmackDown Women's Champion by defeating Bianca Belair in just 26 seconds. Since then, Lynch has portrayed herself as a heel. However, 'The Man' has been in top form following her return and is yet to be defeated in any singles match.
ADVERTISEMENT
Article continues below this ad
Also, earlier this year, a WWE writer proposed the idea of Becky shaving her head and going bald. But the WWE superstar immediately refused it. Thank God she refused to do it. Otherwise, it might have been hilarious to see 'The Man' going bald.