What Is Brock Lesnar's Wife Sable Doing Now?
Published 10/20/2021, 8:00 AM EDT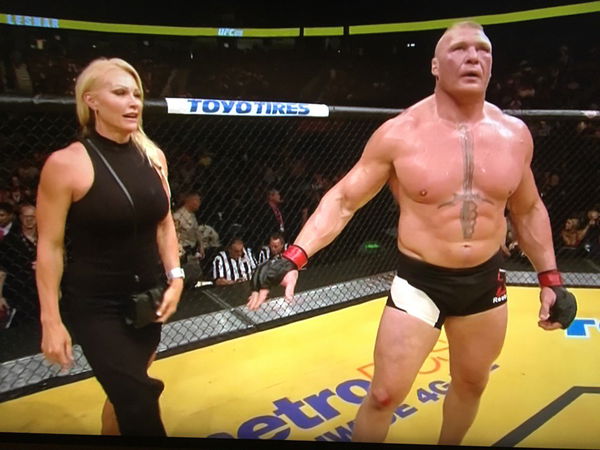 ---
---
Brock Lesnar is a veteran in WWE. He has produced many memorable matches in WWE. The WWE superstar has not only impressed the audience inside the wrestling ring, but also inside the Octagon.
ADVERTISEMENT
Article continues below this ad
But Brock Lesnar is not the only one who has given WWE a lot of memorable moments. WWE is the place where he got one of the most precious gifts of his life, his wife. Brock Lesnar is currently married to former WWE superstar Sable.
Well, if you have not followed WWE back in the late 90s, you won't be aware of who Sable is. Sable was one of the most popular divas during the Attitude Era.
ADVERTISEMENT
Article continues below this ad
The couple got married in 2006 and are happily living now on a farm in Maryfield, Saskatchewan. Since leaving WWE, Sable has been away from the spotlight. Sable is thrilled living the farm life along with her husband and children. She also does not maintain any social handles, and that is the reason you will seldom see pictures from her on social media.
Watch This Story: Brock Lesnar Stuns Roman Reigns, Sasha Banks Beats Becky Lynch: Best Moments from WWE SmackDown (Oct. 15, 2021)
What happened to Brock Lesnar's wife Sable?
Sable made her debut in 1996 as she escorted Triple H against The Ultimate Warrior. Soon after, as Triple H mistreated her, she became the manager of her ex-husband, Marc Mero. As Mero was absent from WWE from 1997 to 1998, Sable rose to fame on her own. However, after Mero's return, he was jealous of Sable getting into the limelight. Hence, Mero interfered and cost Sable her match at WWE Unforgiven PPV. But Sable got her revenge by hitting Mero with a Sable powerbomb.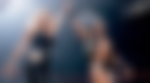 Sable left WWE in 1999 and returned after WrestleMania XIX in 2003. On her return, she quickly turned into a heel as she paired up with Vince McMahon. Vince even appointed Sable as Stephanie's assistant against her will. But Stephanie was not pleased with it as the two got involved in several brawls after that.
Things got very personal when Vince decided to get rid of Stephanie McMahon. Vince even got involved in a feud with his daughter, Stephanie McMahon. Sable was in the corner of Vince McMahon when he took on Stephanie in an 'I QUIT' match at WWE No Mercy 2003.
Soon after that Sable's on-screen relationship with
Vince
ended, and she got into a real-life relationship with
Brock
. Mero and Sable then got divorced officially in 2004. It was then that her relationship with Brock became more real.
In 2004, Sable left WWE in order to give more time to her relationship. Ultimately, the couple got married on May 6, 2006. Since then Sable has never returned to wrestling, as she is thrilled with her family life. The after marriage story of Lesnar and Sable is indeed a story of happily ever after.
ADVERTISEMENT
Article continues below this ad
What is Sable's net worth?
Sable has always given her family priority before anything. She eventually left WWE to spend more time with Brock and work on their relationship.
ADVERTISEMENT
Article continues below this ad
While Sable was a popular star back in her days in WWE, they did not disclose her salary in WWE. However, Sable has worked with many companies like Pepsi, L'Oréal, and Guess during her modeling career. Sable's net worth is $15 million as of October 2021.
Sable has even appeared in movies like Corky Romano, The Final Victim, and Slaves of the Realm. Not only that, but Sable also featured thrice on the cover of Playboy magazine.