What is Kurt Angle's "Illegitimate Son" Jason Jordan doing now?
Published 05/11/2022, 8:30 AM EDT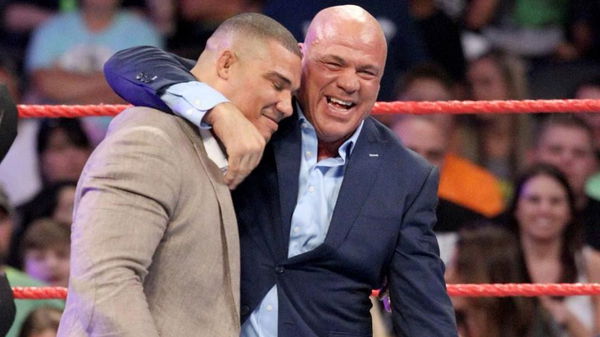 WWE Hall of Famer Kurt Angle proved every wrestling critic wrong when he was over the fans as a full-fledged professional wrestler. The Olympic Gold medalist was a part of many memorable storylines in his wrestling career, with the most famous being the one where WWE star Jason Jordan was revealed as his illegitimate son.
ADVERTISEMENT
Article continues below this ad
In 2017, Kurt Angle revealed that Jason Jordan was his illegitimate son. WWE took this move to give a major push to Jordan as a singles competitor. However, this didn't go far as Jordan suffered a serious neck injury.
ADVERTISEMENT
Article continues below this ad
Jordan was an experienced tag team wrestler and WWE saw him as the next major singles star on the roster.
What is the 'illegitimate son' of Kurt Angle, Jason Jordan doing now?
Jason Jordan signed a WWE contract in 2011 and joined Florida Championship Wrestling. He made a few NXT appearances till 2014, but his mainstream success started when he teamed with Chad Gable in 2015. Their team was called the American Alpha. They were called on the main roster on the blue brand in 2017 after a successful two-year run in NXT.
WWE saw a major singles competitor in Jason Jordan and split the American Alpha in mid-2017. They moved Jordan to the RAW brand and announced him as the illegitimate son of the then General Manager of the red brand Kurt Angle.
Jason Jordan was a part of a series of feuds before teaming with Seth Rollins and winning RAW tag team titles. At the 2018 Royal Rumble, Jordan suffered a serious neck injury, which has kept him out of action till now. He is currently a backstage producer in WWE.
Watch this story:-  From Being An Ice Hockey Fan to Hunting : Brock Lesnars Favorite Hobbies Outside WWE
WWE considered Jason Jordan a young promising heel in the company and had actually planned for Jordan to defeat Kurt Angle in his retirement match at WrestleMania 35. However, his untimed injury made the company cancel everything. He was last seen on TV in a 2020 episode of SmackDown, walking alongside police officers who were arresting Jeff Hardy.
How many titles did Jason Jordan win in WWE?
Jason Jordan had a promising future as a singles competitor in WWE. He lacked momentum initially due to a lack of consistent booking. However, he had success as a tag team wrestler in WWE.
Jordan has won only tag team gold in his WWE career. His first title win was FCW tag team titles alongside CJ Parker. After transitioning into an NXT superstar, he won NXT tag team titles with Chad Gable. The American Alpha also won the SmackDown tag team titles in 2017. 
ADVERTISEMENT
Article continues below this ad
Jordan won the RAW tag team titles with Seth Rollins in 2017 after they announced him as Kurt Angle's son. Jordan is one of the few WWE superstars who has won Tag Team titles of all WWE brands, including FCW.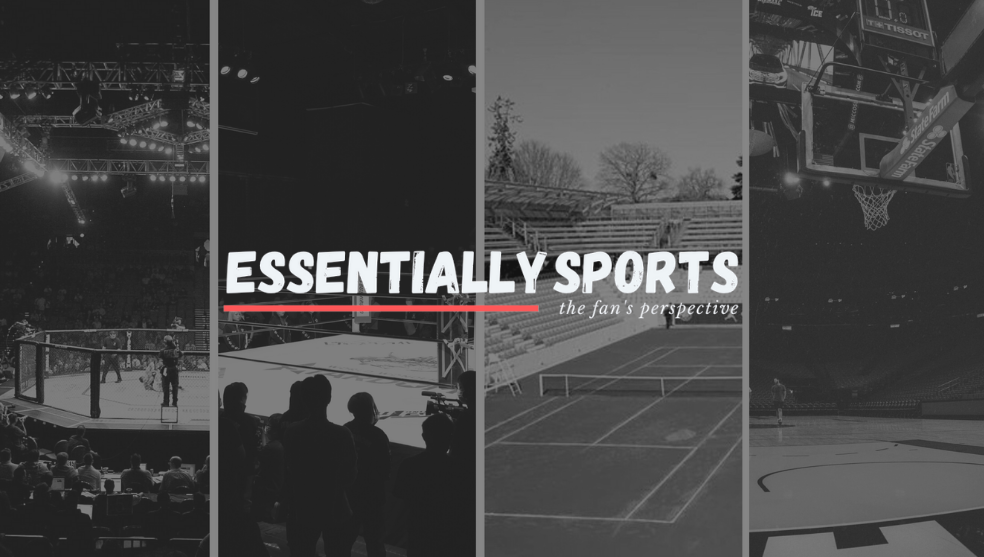 ADVERTISEMENT
Article continues below this ad
Did you like Jason Jordan as a singles star? Do you think he would have been a major RAW superstar? Share your opinion in the comment box.