What is WWE Legend Shawn Michaels Doing Right Now?
Published 04/27/2021, 1:14 PM EDT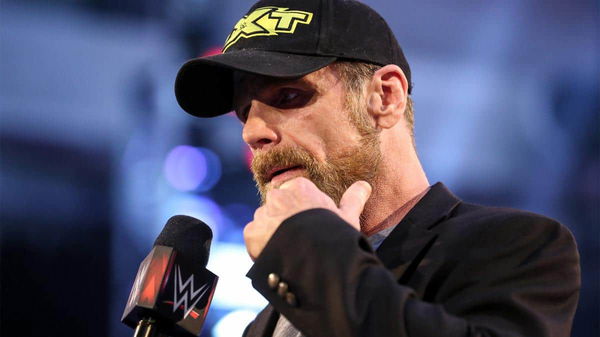 ---
---
Few wrestlers had a career as iconic as Shawn Michaels. The Heartbreak Kid might be in contention for having the best WWE run of all time. His matches were some of the best in the wrestling business, and his retirement came at the perfect time. But what is Shawn Michaels up to eleven years after his career ended?
ADVERTISEMENT
Article continues below this ad
Shawn Michaels: WWE's Showstopper
ADVERTISEMENT
Article continues below this ad
Shawn Michaels landed in WWE in 1988 as a part of a tag team. That tag team split and gave birth to one of the most talented singles performers in wrestling. He won both the Intercontinental and WWE Championship in his first run and had the most incredible matches against the likes of Razor Ramon, Bret Hart, and the Undertaker.
After a four-year hiatus to heal a back injury, HBK returned with a new attitude and a new smile. His legendary feud with Triple H stretched across two years, after which HBK became known as Mr. WrestleMania. His WrestleMania classics against Chris Jericho, Kurt Angle, John Cena, Ric Flair and the Undertaker gave him the audacious title.
His career ended in the grandest fashion possible, being driven head first into the mat by the Undertaker in front of a hometown crowd at WrestleMania 26. Given the magnitude of the match and the perfect stage, HBK honoured his retirement for eight years until money lured him back.
However, the lesser said about the Crown Jewel 2018 debacle the better. But few know what the Heartbreak Kid is up to now that his wrestling days are long behind him.
What is HBK up to right now?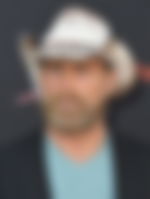 Prior to his 2002 return, Shawn Michaels opened a wrestling school in Texas. Familiar names like Daniel Bryan, Brian Kendrick, and Paul London trained at the Texas Wrestling Academy. He took his expertise and applied a teaching component to it, and he's doing the same in the WWE Performance Center.
ADVERTISEMENT
Article continues below this ad
HBK is serving as Triple H's top consultant in NXT. Makes sense, since there's no man Triple H would trust more in the world than his best friend. He infamously led NXT to a famous Survivor Series win in 2019 alongside Triple H. In an interview with Sports Illustrated, HBK revealed he moved from Texas to Florida to work at the Performance Center.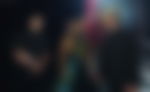 HBK has played a huge part in making NXT the brand it is today. He's often appeared on episodes of NXT. Most recently, he tossed a ladder between Santos Escobar and Jordan Devlin ahead of their ladder match for the Cruiserweight Title. What's more exciting than that is the constant teasing of a match between him and Adam Cole.
ADVERTISEMENT
Article continues below this ad