What Was the Cause of Death of the Ultimate Warrior?
Published 12/28/2021, 11:00 AM EST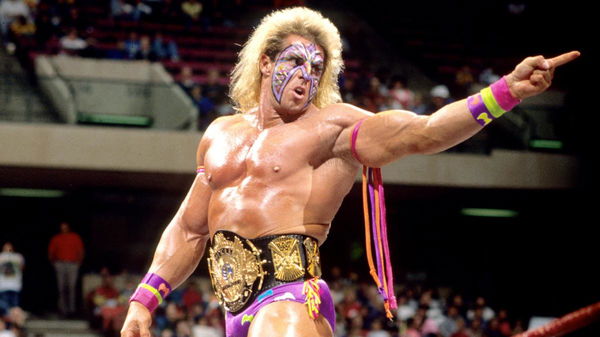 ---
---
There haven't been many superstars in WWE as charismatic as The Ultimate Warrior. When his music played, and the Warrior ran down the ramp, everyone was screaming and cheering for the legendary wrestler.
ADVERTISEMENT
Article continues below this ad
He was one of the biggest professional wrestling stars in the 80s and 90s and could draw a crowd as big as Hulk Hogan at one point. Even if they didn't grow up watching Warrior, most wrestling fans would have certainly heard of the Hall of Famer.
The gruff voice, the wild hair, and the face paint will be a memorable sight for all old-school wrestling fans.
ADVERTISEMENT
Article continues below this ad
The life and career of The Ultimate Warrior.
James Brian Helwig was born on June 16, 1959, in Indiana. Before becoming a professional wrestler, James was into bodybuilding and competed in several competitions.
He won several competitions until one day, a group of bodybuilders invited him to form a professional wrestling team. One of those people who asked James was the professional wrestling legend, Sting.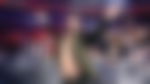 Brian wrestled in the independent scene as Justice for around three years and wrestled alongside top stars such as Kerry Von Erich. Finally, the WWF signed him in 1987 as The Ultimate Warrior.
ADVERTISEMENT
Article continues below this ad
As he worked more matches, Warrior became famous for his high-energy entrances, in which he raced into the arena at his top speed, bursting into the ring and violently shaking the ropes up and down.
Less than a year after his debut, he ended the reign of Honky Tonk Man as the longest-reigning Intercontinental Champion.
ADVERTISEMENT
Article continues below this ad
In 1989, he also feuded with Ravishing Rick Rude and Andre the Giant, whom he defeated several times. Later in his career, he finally battled Hulk Hogan.
He defeated Hulk for the WWE Championship at WrestleMania VI. After this match, Warrior had become the top face of WWE, but his peak didn't last long.
His reign became stale soon after, and he lost the title. Warrior did feud with Randy Savage, leading to their retirement match. He beat Savage clean, but that win was overshadowed by the reunion of Savage and Miss Elizabeth.
Warrior wanted a more considerable amount for his merchandise sales, a limited number of dates to work, and travel expenses. He believed he was worth as much as Hulk Hogan. Vince granted him his wishes but he ultimately got suspended for missing many travel dates.
How did The Warrior die?
In 2014, Warrior returned to WWE to be inducted into the WWE Hall of Fame. He returned to the company after 18 years. The past and the drama were behind Warrior as well as Vince McMahon.
He got inducted into the Hall of Fame and then made appearances at WrestleMania XXX and one last on Monday Night RAW. His last appearance in WWE was a heart-felt speech that moved the fans.
On April 8, 2014, Warrior suffered a cardiac arrest outside a hotel. Paramedics immediately rushed him to a hospital, but he couldn't make it.
Warrior passed away at the age of 54, and the entire world mourned the loss. But to keep his memory and legacy alive, WWE established the Warrior Award.
The award is given out annually at the Hall of Fame ceremony to people who "exhibited unwavering strength and perseverance, and who live life with the courage and compassion that embodies the indomitable spirit of the Ultimate Warrior."
Warrior's wife, Dana Warrior, presents the award every year. The Ultimate Warrior's legacy will forever live on in WWE. No one will ever forget his character, iconic wins, and gruff voice.
READ MORE: Does Hulk Hogan Have a Real Brother?