What were Roman Reigns' Real Feelings about Bray Wyatt Threatening His Daughter on WWE TV?
Published 11/15/2021, 1:29 AM EST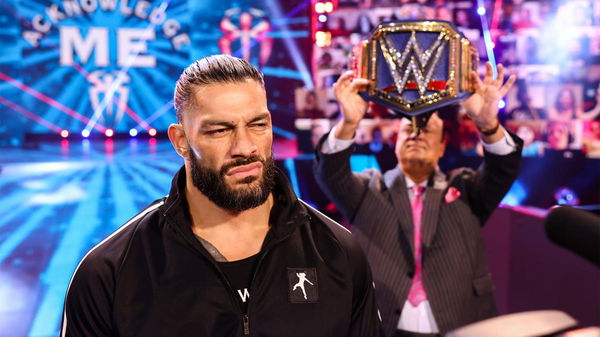 When one becomes a father to a daughter, their ultimate goal is to protect her from everything, regardless of what it is. Therefore, when Roman Reigns became a father to Joelle Anoa'i, he wanted to make sure she was well-protected from everything else, especially WWE Television and storylines.
ADVERTISEMENT
Article continues below this ad
However, WWE did use young Joelle during a storyline with former Superstars Bray Wyatt. It so happened that during WWE Raw: January 15th, 2015, Wyatt held up a photograph of Reigns and Joelle during a promo. He sang "I'm a Little Teapot" to mock Roman Reigns and indirectly threatened his daughter.
Even though he used the photograph after WWE and Reigns agreed to it, and it was a photograph which had aired before, The arrival Chief wasn't crazy about the idea.
ADVERTISEMENT
Article continues below this ad
"It was rough. It was tough. There was a reason why we did it the way that we did it. I wasn't crazy about it." H/t Heavy
However, WWE did not move forward with the idea of Bray Wyatt threatening Reigns' daughter, and they dropped it after the one promo.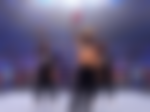 Roman Reigns and Galina Becker are extremely protective of their children
Rarely do Reigns' children make an appearance on WWE. While there are photographs of Joelle Anoa'i, there aren't any photographs of his other four easily available on the internet.
Currently, The Tribal Chief is a father to five children. His daughter was born in 2008, twin boys in 2016, and another set of twins in 2020. Neither Becker nor Reigns have uploaded photographs of their toddlers and infants on social media.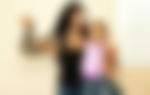 While Roman Reigns actively maintains a social media, primarily because of his profession, his wife, Galina Becker, doesn't. She used to be extremely active on social media, but has stopped since giving birth to their daughter. As their family increased in size, Galina Becker put much focus on motherhood, and even quit her fitness modelling career.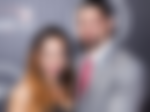 The Tribal Chief continues to work with family in WWE
Roman Reigns may not be open to bringing in his children to storylines, but he's fond of working with family.
Therefore, when the time came to build a faction with his cousins, The Usos, Reigns did not shy away. In fact, when he returned at SummerSlam 2020, his first major storyline which turned him heel was against Jey Uso.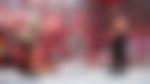 ADVERTISEMENT
Article continues below this ad
Since then, they've built their faction, The Bloodline.
Prior to that, Reigns worked with Dwayne Johnson aka The Rock as well. Even though they aren't blood relatives, Rock and Reigns have always referred to each other as cousins!
Watch This Story: The Most Devastating Spears of Roman Reigns
ADVERTISEMENT
Article continues below this ad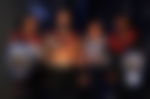 So much so that Roman Reigns believes he is the best person against whom The Rock should make a comeback! The People's Champ agrees.