"Whatever He's on I Wish I Was on" – The Undertaker and Joe Rogan React to Vince McMahon's Insane Physique
Published 01/21/2021, 7:09 AM EST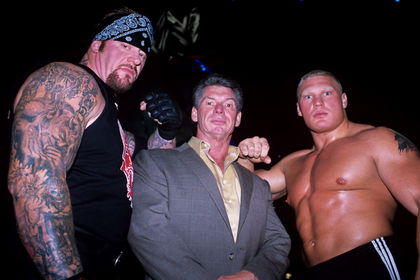 ---
---
The Undertaker believes that Vince McMahon's physique is nothing short of "phenomenal".
ADVERTISEMENT
Article continues below this ad
He appeared on The Joe Rogan Experience, where he spoke about Vince McMahon's passion towards lifting weights and working out in order to maintain his physique.
The conversation started when 'The Deadman' was talking about random drug tests that are conducted on Superstars to determine the usage of performance-enhancing drugs. This is when the host asked if they tested Vince McMahon.
ADVERTISEMENT
Article continues below this ad
According to The Undertaker, he doesn't exactly know if The Chairman ever got tested, but he wishes to use whatever substances McMahon is using. He claims it is McMahon's hard work towards maintaining consistency that has helped him maintain his physique even at his current age.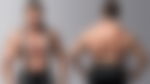 "Let me tell you though, that guy, that's what he does. That's his love, his working out… he's phenomenal man."
Undoubtedly, Vince McMahon has worked hard to keep the physique of a pro-wrestler at his prime. Both Joe Rogan and The Undertaker agree that he puts all his determination in the gym and running WWE.
"He is a workhorse. His company and working out, that's his love man. That's his passion."
The friendship between Vince McMahon and The Undertaker
Vince McMahon and The Undertaker share a great bond, both inside and outside WWE.
During an interview on WWE After The Bell, he revealed He started out as just another pro-wrestler in the company, but worked his way up to the point where Mr. McMahon knew about the issues going on in his personal life.
ADVERTISEMENT
Article continues below this ad
There was a time during Taker's career when personal issues took a toll on his ability to perform inside the ring. Instead of benching him, Vince McMahon pulled him to his office and talked it through.
"Vince straight up pulled me in to his office one day and we started talking about it. He looked me in the eye and said 'Mark you quit feeling sorry for yourself'. And I'm like 'what?'. He's like 'you need to quit feeling sorry for yourself and get out there and do what you're supposed to do.'"
ADVERTISEMENT
Article continues below this ad
The Undertaker officially retired from the WWE ring at Survivor Series 2020. It was an emotional moment for the wrestling industry, WWE audience, and Vince McMahon himself.