What's The Undertaker Doing After His Retirement From WWE?
Published 01/16/2021, 7:00 AM EST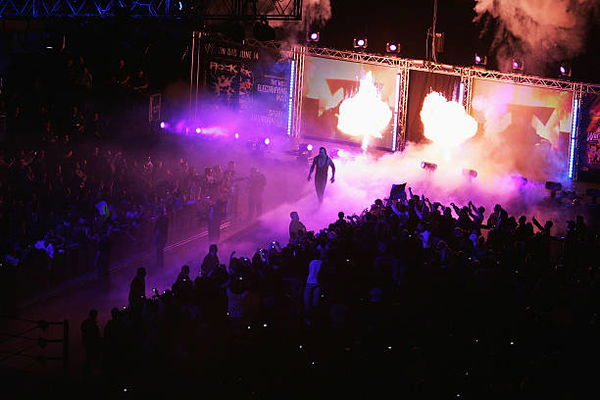 ---
---
It has been two months since The Undertaker retired. After 30 years in WWE and 34 years in the wrestling world, it'll definitely be hard for him to get used to "normalcy." So what is 'The Deadman' up to these days?
ADVERTISEMENT
Article continues below this ad
Before his retirement, Undertaker gave a few interviews where he discussed his post-retirement life. Thankfully, he will most likely stay in the industry. He even got an offer from Triple H to help with new talents.
"I love to teach. Triple H and I have had many conversations about me working with the talent there at NXT, in Orlando at the PC. And I really enjoy that," Undertaker told The Wrap.
ADVERTISEMENT
Article continues below this ad
"The product is changing and evolving, but I think there's a lot of what I bring to the table that is still applicable to the product, and these guys need to hear it and see it from somebody who has made it work. So we'll see what happens there."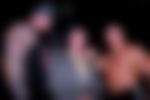 To learn from the legend himself will definitely be a privilege and honor for the newbies. In another interview with Inside The Ropes, "The Deadman" reiterated what he said earlier –
"One of the things that interest me a lot are paying it forward, meaning working with the talent that's coming up and trying to give them some of my insight and my experience. Although the product is changing and evolving," said Undertaker.
"I think there are a lot of what I did and aspects of storytelling that's missing in today's game. So I think that's where I think I can be an asset to the guys, guys, and gals, of the next generation."
Apart from this, producing is also something Undertaker could do. Many wrestlers become a part of the creative team and backstage production units after retirement.
The Undertaker looks forward to seeing his family
Apart from the work bit, The Undertaker is hoping to spend some good times with his family. Being thirty years on the road kept him away from them for a prolonged period.
ADVERTISEMENT
Article continues below this ad
WWE will always be a part of Undertaker's life, but he will now be a witness to every little thing he missed about his family.
"There's a void. But it gets filled up because I get to spend more time with my wife and young daughter: I get to go to her tennis match, horseback riding, to be at birthdays and anniversaries. You sacrifice it all to have that life, and now I don't," he told The Guardian.
ADVERTISEMENT
Article continues below this ad
For now, we don't know for sure when or if he will come back as a backstage figure. As of now, he is keeping a low profile and is spending time with his family in Texas.