When Did Hulk Hogan Start Wrestling?
Published 07/02/2022, 1:30 PM EDT

Follow Us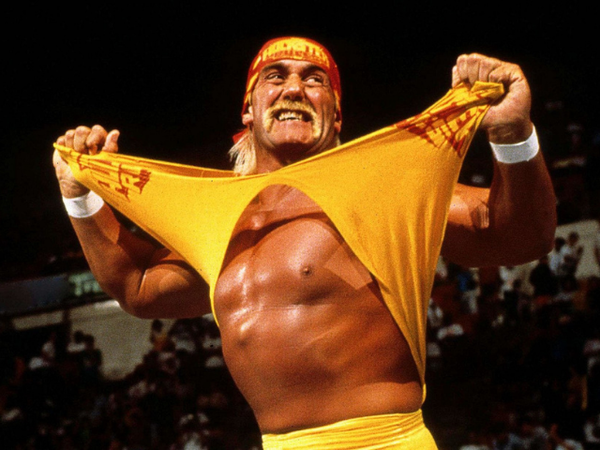 The 1980s saw a meteoric rise in the professional wrestling business. With all the promotions running smoothly, WWE was on the next level because of Hulk Hogan. After Vince McMahon bought the company from his father, he built up WWE to be the next big pro wrestling company.
In this vision of Mr. McMahon, Hulk Hogan was a crucial part in making WWE global. The Immortal One was responsible for filling multiple arenas, as his stardom was huge. Hogan's popularity rose quickly when he joined WWE for the second time.
ADVERTISEMENT
Article continues below this ad
However, have you wondered when The Hulkster started wrestling? Also, what did he do before becoming a professional wrestler? Let's shed some light on the same here.
Which year did Hulk Hogan wrestle his first match?
Hulk Hogan started training in 1976 with Hiro Matsuda, a Japanese wrestler who is known as one of the toughest in the ring. Impressed by his physical strength, The Briscoe Brothers asked Hiro Matsuda to train Hogan. Legend says Matsuda broke Hogan's leg on his first day of training, to teach him to respect professional wrestling. 
Hogan trained with Matsuda for the entire year of 1976. However, within a year, Matsuda had prepared him for his professional debut, in which Eddie Graham booked him against Brian Blair in Fort Myers, Florida, on August 10, 1977. This was the first-ever match for The Hulkster in his illustrious career.
Hogan took a hiatus from wrestling for some time after 1977, only to return a year later back to the ring. He wrestled in various promotions in 1978 and signed with WWE in 1979. However, he left WWE in 1980 after filming his scene for Rocky III against the elder McMahon's wishes. He wrestled in AWA for the next three years till 1983, simultaneously appearing on New Japan Pro-Wrestling.
The Immortal One returned to WWE in 1983 when Vince McMahon purchased the company from his father. This second run was a meteoric rise for Hogan as The Hulkamania was born. He went on to become the most popular WWE superstar worldwide and was with the company for more than a decade.
Hogan later again left WWE for WCW and excelled there as a top heel of the company. Moreover, his work in nWo is widely praised by everyone. Hogan, in this later wrestling career, had a great run in WWE and later was also a part of the IMPACT Wrestling roster.
What did Hogan do before becoming a wrestler?
The world knows Hulk Hogan as a heroic all-American wrestler of WWE. In his decade-long career in the 80s, he took his career and WWE to greater heights and became a global phenomenon. However, did you know Hogan wanted to pursue a music career too?
ADVERTISEMENT
Article continues below this ad
Hogan was also a musician, spending a decade playing fretless bass guitar in several Florida-based rock bands. Eventually, Hogan and two local musicians formed a band called Ruckus in 1976. The band soon became popular in the Tampa Bay region.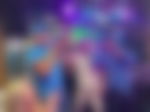 Today, after his retirement, we have seen Hulk Hogan organising karaoke nights at Hogan's Hangout in Florida on Mondays and Thursdays. Many wrestlers are also present several times at the karaoke nights. The Hulkster also enjoys the night by singing some of the classics.
ADVERTISEMENT
Article continues below this ad
Watch this story:-  Dwayne Johnsons Daughter Simone to The Undertakers Daughter Kaia – Meet Daughters of Top WWE Stars
In his career, Hogan is a 12-time world champion with a six-time WWF/WWE Champion, six-time WCW World Heavyweight Champion, and a former WWE World Tag Team Champion with Edge.