When Shane McMahon Disrespected a Former WWE Champion in the Worst Way Possible
Published 10/08/2021, 9:35 AM EDT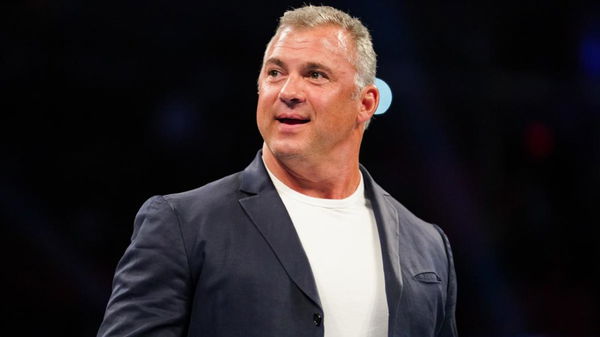 ---
---
Randy 'Macho Man' Savage has been an integral part of the world of pro-wrestling, especially for WWE (then known as WWF). Savage carried the company on his back with some intriguing storylines with the likes of Hulk Hogan, Ricky 'The Dragon' Steamboat, and his future wife, Elizabeth. However, it looks like Shane McMahon has some unsaid bad blood with the former WWF Champion.
ADVERTISEMENT
Article continues below this ad
Randy 'Macho Man' Savage is easily in the top 5 categories of anything in the pro-wrestling business and the WWE and the internet have immortalized his contribution. However, former WWE writer Brian Solomon talked about an incident that would suggest otherwise.
ADVERTISEMENT
Article continues below this ad
Watch this story: Roman Reigns To Sasha Banks: WWE Superstars' Entrances Captured With 8K Technology
Shane McMahon ripped the poster of Randy Savage
Speaking on the 6:05 Superpodcast, Brian Solomon detailed an incident where Shane McMahon once poked and stepped on a poster of Randy 'Macho Man' Savage.
Shane O' Mac was the head of Solomon's department for a brief period. Allegedly, one day, Shane casually went up to a wall and poked the poster multiple times with his finger.
Brian said, "We would have wrestling posters on the wall. We had a Randy Savage one up. I remember at one time I was working for Shane McMahon. He was the head of our department for a little while. I remember he came out of his office. He saw the Randy Savage poster tacked to the wall."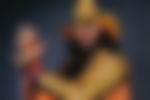 "He walked over to it. Poked it as hard as he could with his fingers repeatedly until it fell off the wall, then he stepped on it, and walked back into his office," said Brian Solomon about Shane McMahon.
ADVERTISEMENT
Article continues below this ad
This is certainly an interesting revelation because no information ever became public related to a beef between Shane McMahon and Randy Savage.
Whatever may be the reason for Shane's actions, there's no denying the fact that the Macho Man was one of the pioneers of pro-wrestling during the golden era of WWE.
ADVERTISEMENT
Article continues below this ad
WWE inducted Randy Savage into the WWE Hall of Fame in 2015, after he passed away because of a heart attack in 2011.