When WWE Legend Goldberg Busted Open Cousin Sal on Jimmy Kimmel Live
Published 09/13/2021, 2:55 PM EDT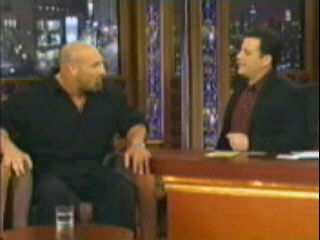 ---
---
WWE Hall of Famer Goldberg is a dangerous man. There are no two ways about it. He has been larger than life inside the squared circle as well as outside of it.
ADVERTISEMENT
Article continues below this ad
The former WWE Universal Champion actually hurts a TV personality
Back in the early 2000s when Goldberg was a megastar and at the peak of his career, he was a special guest on Jimmy Kimmel Live. However, being the physical specimen that he is, Goldberg bust opens one of the show's personnel on national TV.
ADVERTISEMENT
Article continues below this ad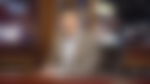 Watch this story: John Cena, Brock Lesnar and More: WWE Superstars With the Most Extreme Crashes in WWE History
The former WCW Champion bust open Jimmy Kimmel's cousin, Sal, who challenged him to a Pillow Fight. Although the pillow-fight segment was a planned spot, the injury sustained by Sal was no joke because he had to get 19 stitches right in the middle of his forehead.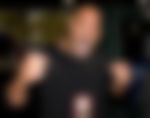 Goldberg apologized to Sal for accidentally hitting him, which led to the incident during the pillow fight. This is not the first time Goldberg manhandled an average person.
Back in the 2000s, Goldberg threw a fan in a nearby lake during a golf game when the fan was teasing Goldberg by imitating punches and forearms on his face.
Bill Goldberg keeps the same no-nonsense mentality in the ring, and he had his eyes set on 'The Almighty' Bobby Lashley's WWE Championship. However, 'Berg could not win the title because of an "injury" sustained during the match at the SummerSlam PPV.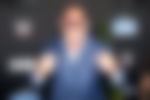 Goldberg is not through with Bobby Lashley after he attacked his son Gage
After he could not compete during his title match against Bobby Lashley at the SummerSlam PPV, Lashley accidentally attacked Goldberg's son Gage with the 'Hurt Lock'.
ADVERTISEMENT
Article continues below this ad
Soon after the match, Goldberg screamed, "I'll kill you" to Lashley for hurting his 15-year-old son, Gage.
Since the match, the former Universal Champion said in a WWE interview he is not through with Lashley and he doesn't care about the WWE Championship. Instead, he wants Lashley's soul.
"I just left the house. Gage's shoulder is all jacked up, his neck hurts. God knows what a dude that size could've done to my son. So, the objective has changed. I'm not coming for the WWE Championship, I'm coming for Bobby Lashley's soul, and I will rip it straight from his chest." said Goldberg.
ADVERTISEMENT
Article continues below this ad