When WWE Legend Stone Cold Steve Austin Filled Vince McMahon's C4 Corvette With Cement
Published 09/26/2021, 1:38 PM EDT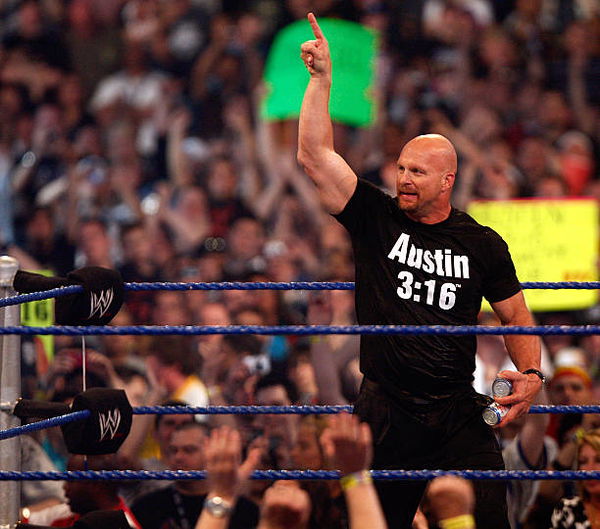 ---
---
Steve Austin and Vince McMahon have had many iconic backstage moments in the past. During a WWE RAW show on October 12, 1998, Austin destroyed McMahon's Corvette. The six-time WWE champion and the Hall of Famer drove a cement truck to Vince McMahon's car.
ADVERTISEMENT
Article continues below this ad
Just a week prior to this, Steve Austin attacked Vince in the hospital. Because of the disputes between the two, Austin decided to deliver a bigger shock; he targeted Vince McMahon's $50,000 corvette to revenge him.
Steve Austin pours cement in $50,000 car owned by Vince McMahon
ADVERTISEMENT
Article continues below this ad
Stone Cold Steve Austin entered the parking area with his cement truck. Later, young Cole went to interview Austin about why he drove a cement truck in the parking lot and what his intentions were.
In reply, Austin cleared his statement, "I got an open invitation to come here, so I don't know what y'all worked up about.
"But what I will tell you, you might want to get that one-legged b*st*rd Vince McMahon and tell him to get his a** out of here because what I'm gonna do might create a little bit of interest on McMahon's side of the family." 
ADVERTISEMENT
Article continues below this ad
Austin then drove his cement truck to McMahon's corvette and then proceeded to fill it with cement, to the point that the window glass broke and the car started to overflow with the cement truck.
Vince McMahon later arrived to check his wrecked car; he was shattered to his prized car destroyed.
Soon, "Mankind" Mick Foley arrived to give a helping hand to McMahon. Vince asked him to put his hand find his precious briefcase in the cement-filled car. Foley attempted to find the briefcase twice, but to no avail; he could only find the car keys.
ADVERTISEMENT
Article continues below this ad
This is only one incident from a long list of the times the two men have gone to lengths to insult the other. Is this your favorite McMahon v Austin moment? If not, what is it?