Which Superstars Should Brock Lesnar Feud With On His WWE Return?
Published 07/06/2020, 12:59 AM EDT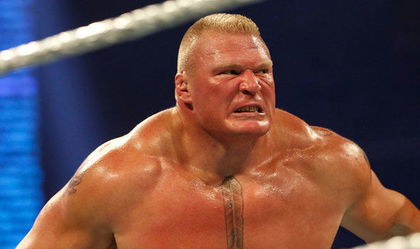 ---
---
Brock Lesnar was last seen on WWE Television at WrestleMania. The Beast Incarnate took a fall against Drew McIntyre and dropped his WWE Championship, establishing McIntyre as the face of the company.
ADVERTISEMENT
Article continues below this ad
To be honest, Lesnar seems to be settling in that role. Till now, he's successfully put over three major stars for the company.
These include Roman Reigns, Seth Rollins and of course, Drew McIntyre.
ADVERTISEMENT
Article continues below this ad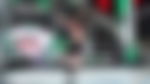 This is far removed from the way he is popularly perceived. People think of him as someone who buries precious talent by defeating them in 2 minute squash matches.
However, that helps in establishing him as a beast and the Superstar who eventually defeats him is immediately propelled to the top of the ladder.
So how will Brock Lesnar make his return?
Having given you the context of Brock Lesnar's current position within the company, it becomes relatively easy to chart a course for his return.
I see three possible opponents who can really benefit from facing the Beast at this point in their careers.
Let's get the obvious one out of the way first. I'm talking about Drew McIntyre. Now, you might be thinking that it's pointless to have Drew faceoff against Lesnar again considering that he beat him clean at WrestleMania.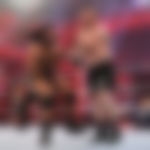 However, Lesnar went through a similar process with Roman Reigns as well as Seth Rollins
The added factor here is that the WWE might be able to get some crowd for Summerslam. Their match at Mania lost half its intensity because there was no audience present.
Having McIntyre slay the beast in front of an audience would certainly give him the moment he truly deserves.
What if a dream match is in the works?
The second big possibility relates to the highly anticipated dream match between Bobby Lashley and Brock Lesnar. In this scenario, I don't see Lesnar returning at Summerslam.
Instead, the company might be preparing for a WrestleMania showdown. As wild as that sounds, hear me out.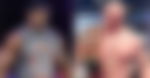 Vince McMahon is reportedly infuriated with the low ratings that Raw has been getting over the weeks. Paul Heyman lost his job as a result but the situation didn't improve much.
Having watched Vince's booking style over the years, we can say with some confidence that a completely unexpected turn of events is around the corner.
He might pin the blame of the low Raw ratings on the man who has been carrying the flagship brand. Unfortunately, that happens to be Drew McIntyre.
If that indeed happens, Drew might drop his title to Lashley at Summerslam. Their rivalry might carry on until Royal Rumble where Brock Lesnar returns.
WWE might make the beast incarnate win the Royal Rumble match and go on to challenge Lashley at the Grandest Stage of them all.
Now, you might argue that a match like Lesnar vs Lashley doesn't require the top belt to become special.
However, neither did Goldberg vs Lesnar. You can't argue with the fact that Lesnar and Lashley slogging it out in the main event of WrestleMania brings a lot of eyeballs to the product and casual audiences will eat it up.
The core fanbase might be disappointed with seeing Lesnar main-event WrestleMania once again.
However, that's exactly what the company might see as its best possible option to recover from the current slump.
Don't go anywhere yet because I promised you three possible opponents. The last one is the wildest possibility but certainly not outside the realms of what can happen.
The Beast vs The Legend Killer
WWE looks really serious with the Edge and Randy Orton rivalry. They literally billed their match as the Greatest Wrestling match ever.
Despite Orton winning decisively, their rivalry is far from over. However, it's on hold considering the injury sustained by the Rated R Superstar.
The promo Edge delivered to build the rivalry was pure masterclass and immediately got me hyped for their big rubber match down the line.
However, that alone won't cut it. Randy requires some credible opponents until that time to build himself up as the Legend killer.
And no, The Big Show doesn't count. With all due respect to the legendary giant, he has already taken too many falls to put Orton over in any meaningful way.
Enter Brock Lesnar. Imagine Lesnar making an appearance on Raw calling out possible opponents. The timeline might be 3-4 weeks before Summerslam.
ADVERTISEMENT
Article continues below this ad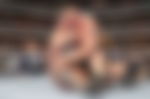 Orton ambushes the Beast and completely destroys him. That leads to a huge battle between the two at Summerslam.
I can completely buy a scenario where Orton puts Lesnar away with a brutal punt kick after a gruelling battle.
ADVERTISEMENT
Article continues below this ad
Those are my thoughts on how Brock Lesnar might make his WWE return. However, you don't have to agree with me. List your possible Brock Lesnar return scenarios in the comments section.