"Who Have You Ever Beaten?" – WWE EVP Triple H Calls Out Elon Musk for a WrestleMania Match on Mars
Published 02/26/2021, 3:56 PM EST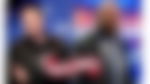 ---
---
Triple H is no more an active wrestler on the WWE roster, but he's definitely very active on the corporate scene. The NXT Head Honcho is quite a businessman himself, and he knows how to lay the foundation.
ADVERTISEMENT
Article continues below this ad
This time, 'The Game' proposed an interesting idea while calling out Elon Musk!
Triple H calls out Elon Musk
ADVERTISEMENT
Article continues below this ad
Triple H and Stephanie McMahon recently joined The Good Time Show on Clubhouse, where the two touched on several topics, including an interesting one.
The host, Sriram, and Hunter got into a fun chatter when he presented the latter with a hypothetical situation wherein Elon Musk has 'disrespected' the pro wrestling business. Needless to say, 'The Game' proved why he's one of the best on the microphone!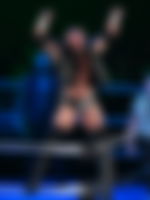 Hunter joked how Musk couldn't hold on to being the Richest Man in the World. But it was all in good humor, 'The Game' also listed down a range of Elon's accomplishments and complimented his brilliance.
Triple H said, "At this point Elon, you have to ask yourself, all those incredible accomplishments and believe me, they are cool. Who have you beaten? Who have you ever beat? The answer is nobody. So if you want to disrespect our business, that's one thing. I will anytime, anyplace, anywhere; Elon Musk, if you've got the guts, if you have what it takes to do this, I will set up a fight."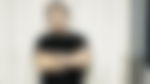 ADVERTISEMENT
Article continues below this ad
This wasn't all as Triple H then revealed his real motive. Here's what he had to say.
"After that fight is over, then you and I will talk, Elon, about what I really want to talk to you about, which is taking one of your rockets, launching it from Florida, going up into space, heading to Mars with a team from the Performance Center, where we then put on the largest spectacle the universe has ever seen, 'WrestleMania Mars', talk about it. You're a big thinker. Let's do it. I think we can get this done. Just name the time and the place."
Do you think Elon Musk will respond to Triple H? Will there ever be a WrestleMania on Mars in the future? Let us know in the comments below!
ADVERTISEMENT
Article continues below this ad