Who Is AJ Styles' Wife Wendy Jones?
Published 05/05/2021, 11:10 PM EDT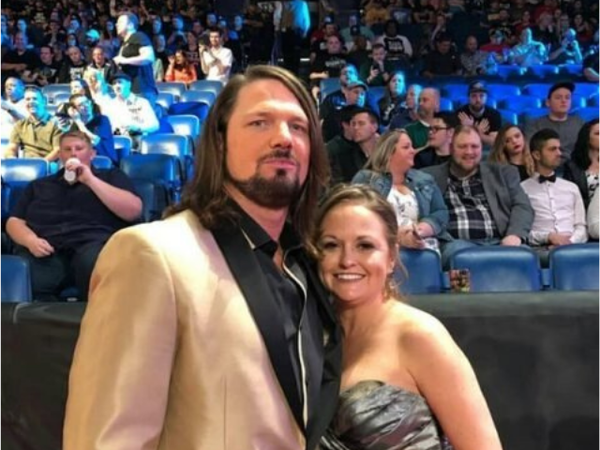 Like every athlete, WWE Superstars have a life beyond the ring. However, very little is known about their family lives. One of the Superstars who doesn't bring his family into the spotlight often is AJ Styles.
ADVERTISEMENT
Article continues below this ad
'The Phenomenal One' is a brilliant wrestler. He cuts powerful promos and works his way through the ring in a technical way. However, Styles, as an individual, is much more than a wrestler. He is a family man, but seldom does the WWE Universe talk about it.
AJ Styles married his high school sweetheart, Wendy Jones, in 2000. She was born in 1978 in North Carolina and met Styles at their high school in Georgia. They started dating on Valentine's Day in 1996.
ADVERTISEMENT
Article continues below this ad
On this day 19 years ago my wife and I started dating.

— AJ Styles (@AJStylesOrg) February 14, 2015
Wendy Jones is a teacher by profession. She secured a scholarship to pursue her higher studies so she could achieve her dream of becoming a teacher.
In fact, Styles had previously revealed that he refused an initial offer from WWE because he wanted to ensure his wife got to follow her dreams.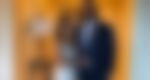 "I wanted to make sure that she was able to go after her dream. That was very important to me. Mine could come second, so I didn't take the developmental with WWE in Cincinnati. Years later, it ended up leading me back to WWE at the perfect time."
"My wife is brilliant, though I like to say she made a mistake in marrying me. She worked so hard to get to college and earn a scholarship, and her dream was becoming a teacher."
Read: AEW Official Reveals Why AJ Styles Did Not Leave WWE
AJ Styles and Wendy Jones have a beautiful family
The couple has four children together, three sons and a daughter.
Their first son, Ajay Covell Jones, was born on May 3rd, 2005. The couple's second son, Avery Jones, was born on February 14th, 2007. Their third son, Albey Jones, was born on September 15th, 2009. AJ Styles and Wendy Jones' daughter, Anney Jones, was born on October 8th, 2014.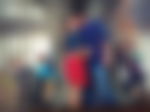 AJ Styles honoured the birth of his children by getting their birth dates tattooed on his torso along with the initials AJ.
ADVERTISEMENT
Article continues below this ad
WWE used Wendy Styles in a storyline
WWE used AJ Styles' marriage in a storyline when the company made Samoa Joe interrupt a segment to read out a letter from Wendy Jones. It said Wendy Jones wanted Joe to take out Styles and was having second thoughts about him as a husband and father. Of course, it was a fake letter, and it enraged Styles when he found out about that.
Apart from this, neither WWE nor Styles has brought Wendy Jones into the limelight.
ADVERTISEMENT
Article continues below this ad