Who Is the Son of Hulk Hogan?
Published 12/27/2021, 11:59 AM EST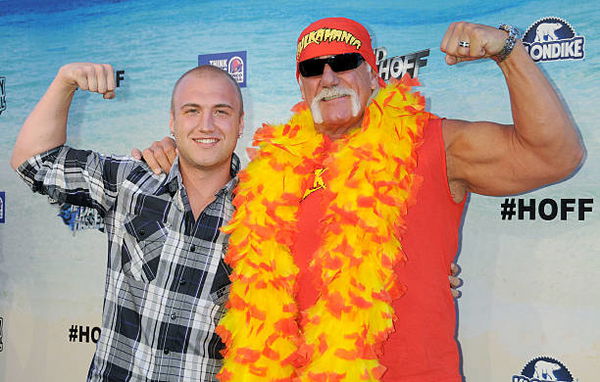 ---
---
Hulk Hogan is one of the greatest and most famous professional wrestlers. He helped WWE transition into a mainstream form of entertainment and also helped integrate it as a part of pop culture.
ADVERTISEMENT
Article continues below this ad
Leading such a life, it's not a shocker that his family is also famous and has made headlines in the past. During his wrestling days, Hogan was married to Linda Hogan, his support system.
The two divorced in 2009, and the Hulkamaniac married Jennifer McDaniel. He has two kids with Linda, and their names are Nick and Brooke Hogan.
ADVERTISEMENT
Article continues below this ad
As children of a pro wrestler, many expected to see Nick and Brooke Hogan compete in a squared circle. However, that did not happen as they both chose a different life for themselves.
Both are popular in the reality TV industry and are actors as well. However, there were rumors of Nick Hogan becoming a WWE superstar, but that has not happened.
Who is Nick Hogan?
Nicholas Allan Bollea was born on 27th July 1990. He is a reality television personality and actor and is best known for his appearances on 'Hogan Knows Best' alongside his father, mother Linda, and sister Brooke.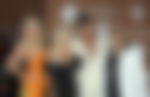 Despite the show's success, it was ultimately canceled due to controversies surrounding the Hogan family. Before the controversy, Hogan was on his way to becoming a Motorsports athlete and even earned his Formula D license.
He participated in many competitions as well and placed well in drifting competitions. Unfortunately, his drifting career came to an end after the incident in 2007.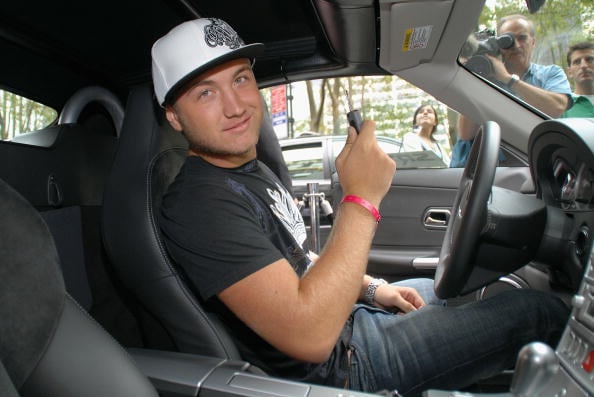 However, after a few years, he bounced back from the incident and made a life for himself. Nick now works as a professional DJ and a YouTuber as well. He still has an active interest in muscle cars, clear through his Instagram.
Nick Hogan experienced a troubling health scare in 2018. He passed out near Hulk Hogan's home. The Blast reported that Nick was hospitalized, and Hulk later tweeted that his son spent 12 hours in the ER.
As for his love life, Nick is reportedly dating model, director, and actress Tana Lea.
 

View this post on Instagram

 
The 32-year-old made headlines due to a feud between Nick and multi-platinum recording artist Tyga. Despite the drama, the two still seem to be as strong as ever.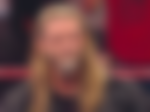 Was the son of Hulk Hogan ever a wrestler for WWE?
Since Nick is a Hogan, many expect to see him in WWE soon, but that still hasn't happened. While Nick might be leading a peaceful life with a great job, he has stated that he hasn't ruled out wrestling.
In an interview with Lucha Libre Online in August 2021, Nick discussed his plans to follow in his father's footsteps. [H/T Fightful]
"You know, I never rule it [wrestling] out. I think about it all the time, and I never rule it out. There's always a couple of times a year where I take a break from the music schedule, and I think about how I want to carve some time over here (FSW in Las Vegas)."
"Last year, I made some plans to go and start getting in the ring to bounce around again because it's been a couple of years. Right when I was going there, I dislocated my shoulder again, and it put me out and, as soon as it healed, the music schedule picked up again, and I did not make it over there.
ADVERTISEMENT
Article continues below this ad
Nick revealed that his shoulder has healed, but it was a chronic dislocation, so an injury can be easy to sustain. He still needs in-depth surgery to fix it.
"It feels good right now, and I have been thinking about going back there in FSW to get back in the ring and just get a little try-out to see what's left, you know?"
In 2009, the Wrestling Observer reported that Nick was training to become a pro wrestler at Rikishi's wrestling school.
ADVERTISEMENT
Article continues below this ad
Only time will tell if Nick will join WWE and continue the Hogan legacy in professional wrestling.