Who is Roman Reigns' Wife Galina Joelle Becker?
Published 07/22/2020, 8:04 AM EDT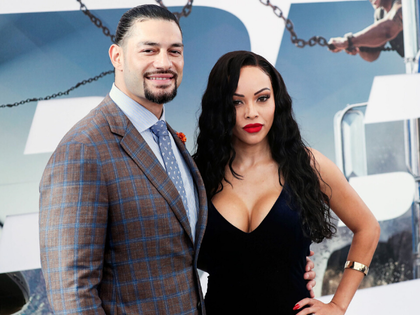 ---
---
Roman Reigns is a champion for the WWE universe. However, the Superstar has a life beyond the ring as well.
ADVERTISEMENT
Article continues below this ad
Roman Reigns and his journey with wife Galina Joelle Becker
Reigns is married to Galina Joelle Becker. She is a Florida native and comes with an athletic background.
ADVERTISEMENT
Article continues below this ad
Her primary focus was on track and while studying at Georgia Institute of Technology, she kept working on her skills. Her athletic skills paved the way of success for her and commenced her journey as a fitness model.
It is during this time that she met Roman Reigns. At this point, Reigns had still not taken on his career as a professional wrestler.
Becker was quite the star competitor. She went for Most Valuable Performer for three consecutive years. On top of that, she has several titles and medals to her name.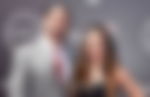 Reigns and Becker started their journey together as friends. It was during December 2008 when they welcomed their first daughter Joelle.
At this point, Reigns was not married to Becker. They got engaged during 2012 and in 2014, she became his wife.
Finally, in the year 2016, the couple welcomed their twin boys. They had another set of twins in 2020. Reigns and Becker tied the knot on a private island in the Bahamas.
Even though she is a parent, she continues to keep up with her fitness levels. In fact, even her Facebook page shows her as a fitness model.
ADVERTISEMENT
Article continues below this ad
That should be the case too if her past contributions to the field are taken into consideration.
Currently, she is not doing anything related to fitness modelling, but chances are she will be doing so in the future.
The couple have been building their relationship steadily over the years. While everyone knows about Roman Reigns and his family, he usually does not bring them backstage as often as one expects.
ADVERTISEMENT
Article continues below this ad
The college sweethearts continue to be one of the fittest couples aligned with WWE.