Who is the Fake Undertaker Who Wrestled the Real Undertaker at WWE SummerSlam 1994?
Published 08/19/2021, 11:26 AM EDT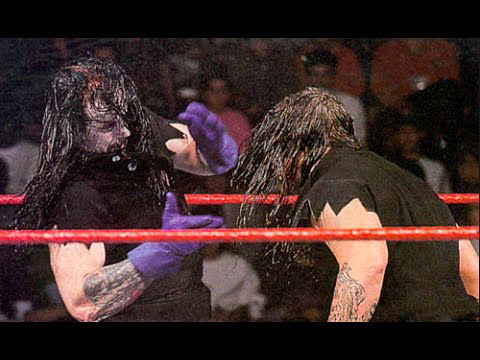 "The Million Dollar Man" Ted DiBiase was the first man who originally introduced The Undertaker into the WWF at Survivor Series 1990. However, at SummerSlam 1994, we got to see the most bizarre match in professional wrestling where DiBiase brought his own version of "Undertaker" to square off the original Undertaker.
Bizarre right? That's what makes the 90s wrestling different. Mark Calaway, aka The Undertaker, faced a major identity crisis where he faced his own imposter at the SummerSlam back in 1994.
ADVERTISEMENT
Article continues below this ad
Watch this story: Drew McIntyre to The Miz: The Rare Opponents of The Undertaker
The genius of Vince McMahon made this iconic match possible, and the match is still one of the most talked-about matches after decades.
The build-up to this insane match-up at SummerSlam
After losing a 'Casket match' against the late Yokozuna at the Royal Rumble 1994, The Undertaker did not appear in the WWF for several months.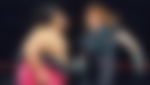 However, his absence was because of a severe back injury that occurred during his storyline with Yokozuna. Meanwhile, Ted DiBiase claimed he brought The Undertaker back to the WWF.
Paul Bearer denied all his claims and admitted that he had located the true Undertaker. Eventually, Vince McMahon turned Undertaker's hiatus into one-0f-a-kind match-ups.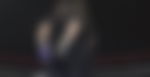 During the match, both wrestlers were wearing identical costumes, but Bearer's Undertaker wore purple gloves while DiBiase's wore grey. 
DiBiase's Undertaker used the same set of fighting moves as the original one; however, towards the ending, Bearer's Undertaker performed two Tombstone Piledrivers before getting the pinfall victory.
Who was the imposter?
Brian Lee Harris made several appearances in Extreme Championship Wrestling (ECW), Smoky Mountain Wrestling (SMW), and in IMPACT Wrestling (then TNA).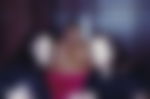 However, we notably remember him as the person who played the imposter version of The Undertaker at SummerSlam 1994. However, his career didn't scale the heights many expected.
ADVERTISEMENT
Article continues below this ad
As a wrestler, Lee found his success in SMW. There, he became the promotion's inaugural Heavyweight Champion in 1992, winning it twice during his time in the promotion.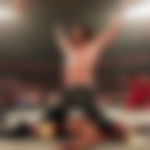 Before playing as 'Taker in 1994, WWE (then WWF) employed Lee in 1991-92. He appeared first at a TV taping of WWF's show: Wrestling Challenge, where he lost to Kevin Von Erich.
ADVERTISEMENT
Article continues below this ad
He then had some lackluster dark matches, which mostly resulted in him losing before moving back to SMW.