Why Did Brock Lesnar Leave WWE in 2004?
Published 03/12/2021, 9:15 AM EST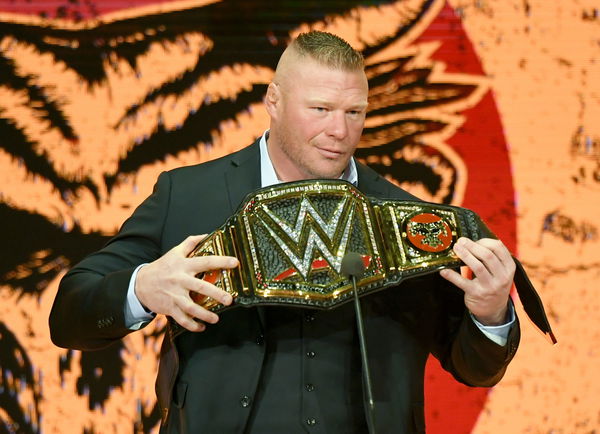 Brock Lesnar is a no-nonsense guy. The man is an absolute 'Beast' not just inside the ring, but outside too! Lesnar skyrocketed on the top of the WWE mountain early in his career that saw him get immense success and fame.
ADVERTISEMENT
Article continues below this ad
Was this very fame and money that led to Brock Lesnar's departure from WWE in 2004? Or something else altogether? Let's find out!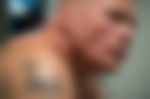 Jim Ross reveals why Brock Lesnar left WWE after WrestleMania XX in 2004
ADVERTISEMENT
Article continues below this ad
WrestleMania XX was the subject of this week's episode of the Grilling JR Podcast. During the podcast, Conrad Thompson touched upon the list of reasons for Lesnar leaving WWE in 2004.
Wade Keller of PW Torch had listed nine reasons. Yes, nine reasons explaining what led to Brock's WWE departure! Number one, Brock Lesnar didn't like the travel schedule. Two, he didn't have a passion for pro wrestling. Three, he believed he could play in the NFL. Four, he felt WWE did not appreciate him enough.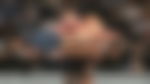 This doesn't end here! The remaining three reasons will definitely perk your ears and raise your eyebrows.
Lesnar did not want to put over Eddie Guerrero for the World Championship, as he felt Eddie was too 'small' in front of him. To add salt to his wounds, the half-show attendance shot up after 'Latino Heat' became Champion, leaving Lesnar embarrassed.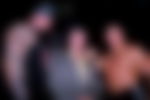 WWE had plans for a Lesnar-Undertaker feud following WrestleMania XX, but Lesnar didn't want to face Taker. He was also worried about the wear and tear on his body and felt he had nothing to prove.
All these nine reasons brewed inside Lesnar it seems, and it all culminated with his departure.
ADVERTISEMENT
Article continues below this ad
And guess what? None of these reasons turned out to be false. In fact, JR backed up this information and said Wade Keller really had the inside scoop in the Brock Lesnar story.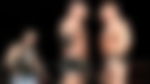 "Wade Keller, ironically, is the Minnesota guy. So Wade was getting apparently inside information, or reliable information, at least from fellow Minnesotans," said JR. He also added that fellow Minnesotans and Lesnar's friends in the Vikings persuaded him with those nine points to leave the wrestling business.
ADVERTISEMENT
Article continues below this ad
Do you think Brock Lesnar was getting ahead of himself back in the day? Should he have stayed in WWE? Let us know in the comments section below!