Why Did Brock Lesnar Leave WWE?
Published 11/27/2021, 11:00 AM EST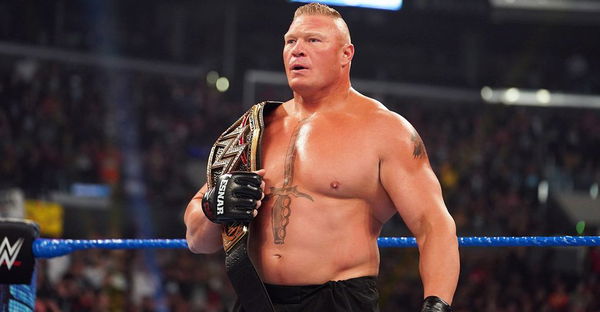 Brock Lesnar is a specimen. He deserves to be in ever0y Hall of Fame of all the wrestling promotions across the globe. While superstars like John Cena, The Rock, and The Undertaker became synonymous with the WWE.
ADVERTISEMENT
Article continues below this ad
Brock Lesnar became synonymous with combat sports. Acing his amateur wrestling as a student, Lesnar absolutely annihilated everyone during his run with the WWE.
The Beast debuted for Vince McMahon's company in 2002 and became the then WWE champion, a Royal Rumble, and simply a sheer force on the Blue Brad of the company. However, Lesnar left the company in 2004, before returning in 2012.
ADVERTISEMENT
Article continues below this ad
So why did The Beast leave the company even after so much success?
Watch This Story: Stone Cold Steve Austin to John Cena: Greatest WWE Rivals of Dwayne The Rock Johnson
What went wrong in 2004?
The first and foremost reason why Lesnar left the company in 2004 was that he wanted to switch his career from a pro-wrestler to a full-time football player.
Lesnar wanted to play for NFL and didn't really like the tedious travel schedule. However, there was one more reason which was strong enough for Lesnar to leave the company.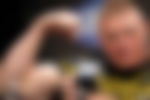 Things were not always rosy between Vince McMahon and Brock Lesnar
Right now, Brock Lesnar has become the go-to guy for Vince McMahon whenever he needs to boost ratings and get more eyes o the product. However, things were not always the same between the boss and the beast.
Lesnar was once asked to drop the title to Eddie Guerrero just a few minutes before the event. Although Lesnar didn't mind dropping the title to the 'Latino Heat' (which he did), he was not amused by the management who didn't take enough time to let Lesnar know that he should drop the belt.
Losing the title to Guerrero worked has the final nail in the coffin for the beast and he decided to leave the company following WrestleMania XX.
However, when he returned to WWE in 2012, the WWE Universe witnessed what they had been missing.
ADVERTISEMENT
Article continues below this ad
Right now, Lesnar is enjoying a less-hectic schedule where he still has seven fights left before his current WWE contract expires. However, this time things have changed.
This time, Lesnar is playing like a top babyface against his rival, Roman Reigns.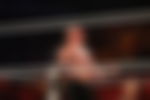 The WWE Universe is still expecting one last title run for the beast before he moves away from pro-wrestling for the time being. However, the current champ Roman Reigns will not make it easy for the beast.
ADVERTISEMENT
Article continues below this ad