Why Fans Don't Like Goldberg? Former WCW President Gives a Striking Explanation
Published 01/17/2021, 8:00 AM EST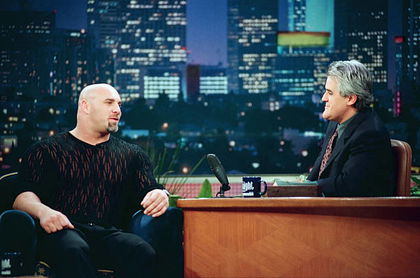 ---
---
No two superstars defined the rise of WCW better than Goldberg and Sting. The Icon was born and bred in NWA/WCW, while WCW signed Da Man after his football career did not take off.
ADVERTISEMENT
Article continues below this ad
Both men made massive strides in the wrestling business, but the reception they received in the last few weeks could not be more different.
Eric Bischoff explains why fans don't like Goldberg
ADVERTISEMENT
Article continues below this ad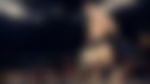 In an interview with SK Wrestling, Eric Bischoff explained why fans love Sting but not Goldberg. The former President of WCW worked closely with both Sting and Goldberg and provided an insightful explanation into the difference in reaction.
"I think it goes back to the beginning of Goldberg's career. Bill Goldberg became a megastar almost overnight. And, as a result of that, Bill Goldberg was thrust into the limelight in main event matches with top-level talent, without really having the experience that would enable him to have longer, more dramatic types of matches that you would see out of a Sting, or a Chris Jericho, or you name it, any of the other top stars." 
Goldberg's matches were incredibly short. In fact, they began with a Spear and ended in a Jackhammer.
Although he had few more moves in his arsenal, the Spear and Jackhammer were his stable match-ending moves.
"Fans sometimes look at Bill Goldberg as a limited star in terms of in-ring ability," said Bischoff.
"I think there's some resentment in the eyes of fans for that. They understand the character, how powerful the character is, but because of the limitations that he has in terms of what he can do in the ring, I think there's a little bit of resentment or resistance to Bill Goldberg."
What was different about Sting's AEW debut and Goldberg's WWE return
ADVERTISEMENT
Article continues below this ad
At the 'Winter is Coming' show, Sting made his much awaited AEW debut. Fans received this news with the utmost positivity and were looking forward to seeing Sting in an AEW ring. He confronted Team Taz, but the more headline-worthy news was his confrontation with Cody Rhodes and Darby Allin.
ADVERTISEMENT
Article continues below this ad
WWE did not exactly bring Goldberg back to rival Sting's appearances on AEW Dynamite, but the reaction was quite shocking. Fans hated Goldberg being declared as Drew McIntyre's opponent for the Royal Rumble. This was quite contrary to the reaction he usually gets, including last year when he was revealed as the Fiend's opponent for WWE Super Showdown.