"Why Is That Weird?" John Cena Explains Wearing Peacemaker Outfit in Public
Published 04/30/2021, 7:45 AM EDT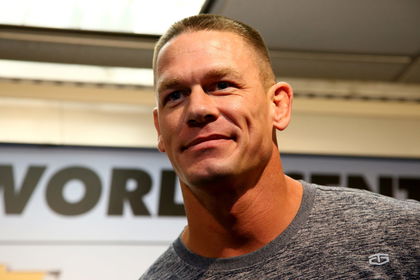 ---
---
WWE icon John Cena was recently seen rocking the "off-duty look" on the streets of LA. However, his outfit of choice garnered Cena plenty of attention,
ADVERTISEMENT
Article continues below this ad
Fans know that Cena will appear as Peacemaker in the upcoming Suicide Squad movie. To promote his character and the movie, Cena is giving out interviews in it.
Recently, during an off-day, per SS director James Gunn, Cena was walking around with the mask and the Peacemaker costume. Gunn wrote, "What's weird is that this is on John's day off. ."
ADVERTISEMENT
Article continues below this ad
Cena also wrote back hilariously. According to him, there is nothing wrong with his fashion choices. Retweeting Gunn's tweet, Cena wrote, "Why is that weird? Just breaking in the uniform. Peacemaker. PS, it's quite difficult to shower in…but I manage."
The Peacemaker is a vigilante who believes in peace at the cost of anything. He and his team go on crazy missions in the movie. Notably, there will be a spin-off TV series on him where Cena will reprise the role.
Apart from TV, Cena is the current host for the popular TV Show Wipe Out. As of now, there are no plans of Cena coming back to the ring anytime soon.
John Cena does not regret missing WrestleMania 37
Throughout his wrestling career, Cena was a part of the biggest event in wrestling. He headlined the event many times as well. However, this year, he was not there as he was filming Peacemaker.
While talking to Bleacher Report, Cena revealed his true feelings about missing out on WM. Cena believes his transition from wrestling to mainstream media was the best.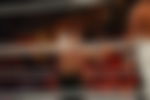 Calling Vince McMahon "a close friend, a mentor, a father figure," The Champ said he was happy WWE is "thriving" without him. "I want to be where I am and doing what I am, that's why I made that choice," Cena said. "I think it's really special, and we all think they're never going to go on without us. That's not true."
"There's so many great storylines, so many great matches. It's called WrestleMania, not CenaMania, you know? I've been a part [of it], and that part is over."
ADVERTISEMENT
Article continues below this ad
However, John Cena would love to see the WWE product go to new heights. "I don't want to see it fall off, I want to see it be everywhere. I want to see it be larger, I want to see it have more success."
The Suicide Squad hits the screens on August 6, 2021.
ADVERTISEMENT
Article continues below this ad
Read More – WWE Legend Mick Foley Reveals the Fate of 'Mr. Rocko'