"Why Would He Leave?"- Pro Wrestling Analyst Addresses Rumors of Daniel Bryan Leaving WWE
Published 05/02/2021, 8:30 AM EDT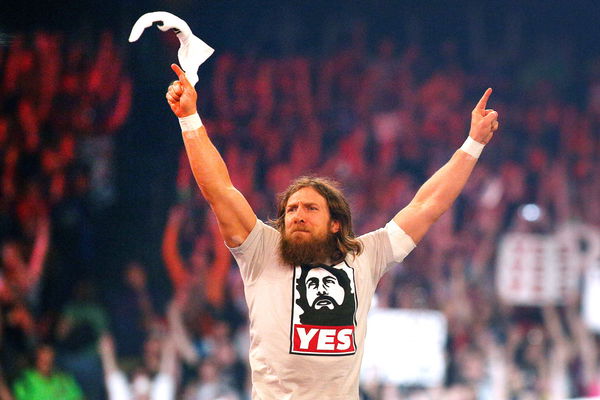 ---
---
With his recent loss to Roman Reigns, Daniel Bryan finds himself without a brand. As per the stipulation, Daniel Bryan must leave SmackDown, but what's next for him? Will he go to Raw, NXT, or maybe even AEW?
ADVERTISEMENT
Article continues below this ad
Konnan comments on Daniel Bryan leaving WWE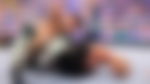 ADVERTISEMENT
Article continues below this ad
Daniel Bryan has teased his retirement and WWE exit many times. In a recent interview with BT Sport, he revealed he felt a detachment with WWE after WrestleMania and contemplated leaving the company. Jacksonville isn't far away from the Yuengling Center, but will he actually quit WWE?
On the Keeping it 100 podcast with Konnan, the former WWE, WCW, and AAA star commented on the possibility of Daniel Bryan leaving WWE.
"Well, I wonder if that theory you brought up where Bryan's gonna turn on Cesaro," he said to his co-host. "Maybe even Cesaro turned on him might have some truth to it because I thought it was very weird when he said, 'I just wanna make sure I never have to see you again once I beat you'. And Cesaro goes, 'you have to do it, you have to take the match'."
He further explained why sticking to the stipulation is difficult.
"You're kind of already giving him an out, you know what I'm saying? If he loses he still goes to Raw, and then the bad thing is he'll be on Raw for six months and somehow they'll bring him back to SmackDown. That's why it's hard to get behind any of these stipulations."
Does Bryan have creative control in WWE?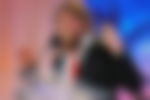 In 2021, we've seen significant evidence that Daniel Bryan is an important player. Despite not winning the Royal Rumble, Bryan booked his ticket to WrestleMania in a cheeky fashion.
He won the Elimination Chamber match but lost his title shot to Roman Reigns. He called foul and staked his claim on the main event of WrestleMania.
Despite Edge's protest and the already grand scale of a singles match between Reigns and Edge, WWE inserted Bryan into the main event. Despite being at the bottom of the pile, he received the first shot at the title post WrestleMania. Konnan even explained how Bryan' has a bigger role in WWE than we think.
ADVERTISEMENT
Article continues below this ad
"He's kind of doing everything he wants in WWE. I mean, how much more would beneficial would AEW be? They're not gonna pay him more money. I mean, I'm sure WWE's paying him a lot for him to stay there. He's in the top program with Roman. You can see that he's got a lot of say, so he's one of the writers there, producers or whatever, so why would he leave?"
Does Konnan's analysis of Bryan's importance to WWE enough to make him stay, or is he bound for another promotion?
ADVERTISEMENT
Article continues below this ad