Why Hasn't WWE Inducted The Undertaker into Hall of Fame? Booker T Gives His Verdict
Published 03/25/2021, 9:02 AM EDT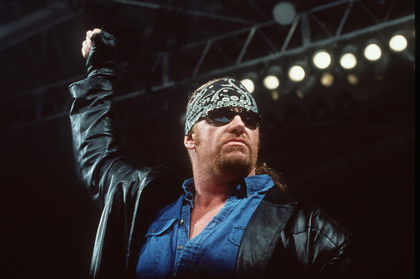 ---
---
The Undertaker is one of the most prolific sports entertainers of all time. Having contributed significantly to the wrestling industry, most fans expected that Taker would be inducted into the Hall of Fame this year. However, they were shocked by his exclusion.
ADVERTISEMENT
Article continues below this ad
Now, WWE legend Booker T has given his two cents about Taker's WWE Hall of Fame situation.
Booker believes that WWE should induct 'The Deadman' into the Hall of Fame. In fact, he thinks that waiting any longer will not amount to anything.
ADVERTISEMENT
Article continues below this ad
"I think it's time. There's no reason to wait, and you know, we know that's the way the ballots go, The Undertaker is retired, his name has come up. Is he a first ballot Hall of Famer? Of course. I think that would be the perfect place to actually do it, the crowd's going to be back in the arena, it's going to be sold out, and it would be perfect time."
Booker's co-host, Brad Gilmore, was also in complete agreement. Gilmore added that it'd be interesting if WWE adds a separate wing to the Hall of Fame for each of Undertaker's characters.
The Undertaker retired at the same PPV he debuted at 30 years back
The Undertaker retired at Survivor Series 2020, with several legends bestowing the star-studded night with their presence. WWE made an entire production of the event and even used Paul Bearer's hologram to depict one of the most important storylines of Taker's career.
Not only did Bearer and Taker's camaraderie capture the audience, but it also paved the path for a bitter-sweet brotherhood-rivalry between Taker and Kane. In fact, Kane was one of the legends who were present at Taker's official retirement.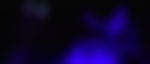 The Undertaker unofficially retired after The Boneyard Match against AJ Styles. He kept his signature ensemble in the middle of the ring and walked away.
This was a cinematic experience, and AJ Styles revealed he was honored to be the Superstar who retired Taker.
Will 'The Phenom' return to WWE in the future?
ADVERTISEMENT
Article continues below this ad
'The Phenom' revealed that he doesn't want to come back to the squared circle and wants to spend time with his family. However, Triple H hinted at the possibility of Taker taking over coaching for NXT.
There has been no further update on this plan, but even then, Triple H believed that before he comes back to a role within WWE, he deserves the time with his family.
Do you think it's time for The Undertaker to return to WWE as a coach for NXT? Let us know in the comments below.
ADVERTISEMENT
Article continues below this ad