Will Becky Lynch Make A Surprise Entrance At WrestleMania 37?
Published 04/05/2021, 2:59 AM EDT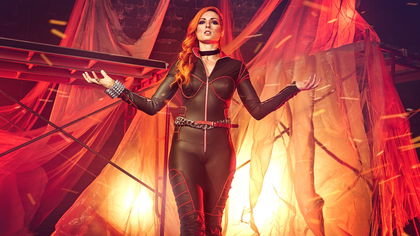 ---
---
Rebecca Quin a.k.a. Becky Lynch isn't just the most popular and loved female wrestler in WWE at the moment but also one of the most accomplished. It will not be a fabrication to say that she has scratched and mauled for all of her accomplishments. Notably, 'The Man' is the only female superstar to hold both the Raw and SmackDown Women's Championships together!
ADVERTISEMENT
Article continues below this ad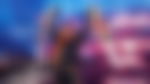 Will Becky Lynch Be Back For WrestleMania 37?
ADVERTISEMENT
Article continues below this ad
WWE fans have not seen Becky Lynch since the time she declared her pregnancy on Raw in May a year ago. She gave over her Raw Women's Championship to Asuka, who was the no.1 contender at that point. Asuka still holds the title going into WrestleMania 37.
Even though it has been a couple of months since Becky gave birth, fans are speculating about her return to WWE.
As of yet, there has been no official word on Becky's arrival, but fans are wondering if she will make a surprise entry during the RAW Women's Championship match at WrestleMania to claim what's rightfully hers.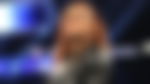 Another speculation is that Becky could be there just to support her husband, Seth Rollins, in his WrestleMania match against Cesaro, instead of actually being involved in any physical confrontation.
As a new mother, she needs to take care of her newborn, and she can only do that by first taking care of her own wellbeing, both mentally and physically.
What can we Expect from Becky Lynch's return?
Even though a physical showdown seems highly unlikely at the moment, a verbal showdown is right up Becky's alley. WWE could foreshadow her coming back to claim her title.
She could make a spectacular entrance to challenge the winner of the Raw Women's Championship match between Asuka and Rhea for a match in the future.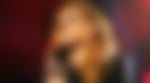 Although the fans desperately want to see their favorite superstar back on screen, the new mother will be the one to decide the final verdict. One thing's for sure – 'The Man' will not disappoint her fans and will be back with a bang sooner than they think.
ADVERTISEMENT
Article continues below this ad
With one half of the couple (Seth Rollins) back in action, it is only a matter of time before the other half joins in on the action.
What are your thoughts on Becky Lynch's return to WWE? Comment down below and let us know!
ADVERTISEMENT
Article continues below this ad