"Will Smith Didn't Slap Somebody Like You Would": WWE Legend Gives His Analysis of the Oscars Slap Heard Around the World
Published 05/25/2022, 1:00 PM EDT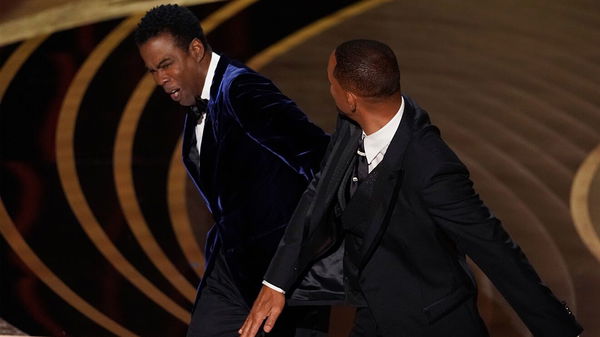 The Oscars this year saw a major controversial moment which is still talked about two months later. Will Smith slapping Chris Rock was a shocking moment to see at the event.
ADVERTISEMENT
Article continues below this ad
The reason Will Smith went on to take this step was that the comedian made a joke about Jada Pinkett's hair. This didn't sit well with the Men in Black actor.
ADVERTISEMENT
Article continues below this ad
Everyone around the world heard about the incident. People from all the fields were talking about it and analyzing the situation.
Jim Cornette shares his views on the incident
Fans everywhere heard about the slapping incident of Will Smith and it started trending quickly. The wrestling industry particularly was talking about it as it included minor physicality.
Jim Cornette on his YouTube podcast sometime days ago analyzed the incident. He thought the incident was poorly portrayed if they staged it before the show and Will Smith did not slap Chris Rock with full force.
Cornette said, "I don't honestly know, because as I said it was poorly done either way. But here's the thing, if you analyze this. He makes the joke, they get a shot of Will Smith. Will Smith is kind of laughing, you don't see the instant, 'Oh you've gone too far' on his face."
He added, "If it was a shoot, it was just so happened that Chris Rock put his hands down, leaned forward, had some eye contact going on, and was braced for impact. If you watch Will Smith didn't slap somebody like you would slap them when you hear the thing that goes too far."
Cornette, who was a booker in WWE, has a proper understanding of what staged 'fights' look like. According to him, the slap felt without a force because either it was staged or the major part of the palm was stuck inside Will Smith's cuffs.
Watch this story:-  Wrestling Legend Chris Jericho Shares Shocking Footage of His Niece Being Bullied in School
However, the wrestling legend is more on the side of this incident being staged. He calls it a publicity stunt that wasn't executed as it was planned.
Dwayne Johnson could replace Will Smith in Aladdin 2
ADVERTISEMENT
Article continues below this ad
This incident at the Oscars this year landed a 10-year Oscar Awards entry ban for Will Smith. This was sad news for Will Smith before another worrisome news came. A few days earlier, there were rumors that Will Smith could lose his memorable role of Genie in the sequel of the movie Aladdin to Dwayne Johnson.
Dwayne Johnson is currently a top-tier actor and is being offered many projects lately. The news has not yet got a green signal, but if Disney changes the actor for the role, Dwayne Johnson is likely to be the next Genie in the movie Aladdin.
ADVERTISEMENT
Article continues below this ad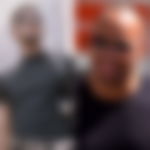 What do you make of Cornette's comments? Let us know.