Will The Undertaker Appear at Crown Jewel?
Published 10/21/2021, 7:20 AM EDT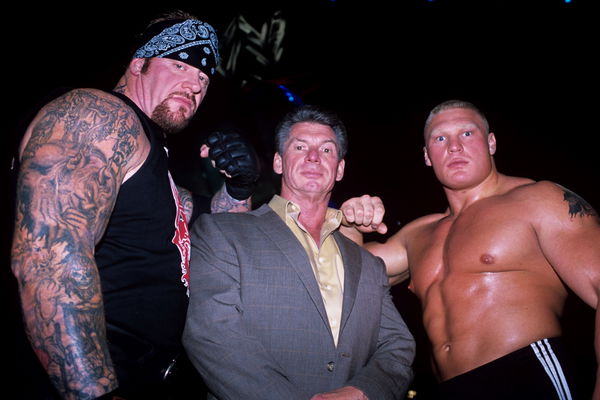 ---
---
Well, The Undertaker is in Saudi Arabia. And you know what else is there? WWE Crown Jewel 2021. So, the question is – Is The Deadman coming to Crown Jewel?
ADVERTISEMENT
Article continues below this ad
Technically, he was in Saudi Arabia to introduce Pitbull at a concert. But, is that all? Could there be a chance, a minuscule chance, that The Deadman is coming back to the ring for one last epic showdown in front of the WWE Universe?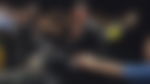 ADVERTISEMENT
Article continues below this ad
Let's face it. The Undertaker did not get the farewell he deserved. While yes, his farewell had WWE Legends, Paul Bearer's hologram, tears, but the one factor missing is probably an important one – the fans in the arena. In fact, his last match, The Boneyard Match against AJ Styles, was conducted without the audience as well.
It's only fitting that The Deadman comes back to the ring a final time, and gives the WWE Universe a final match the fans can witness!
Of course, if he does return, it will be THE BIGGEST return of the year. Even if it's for a day!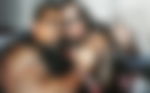 Other reasons The Undertaker could come to Crown Jewel 2021
The Deadman could be in Saudi Arabia just for the concert. It may not have anything to do with Crown Jewel at all. But, since he's there and half of WWE is there, there's a good chance he'll turn up backstage, if not in front of the audience.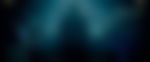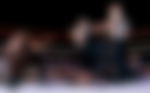 There will be reports if he appears backstage, but will that be enough for the WWE Universe?
Finally, let's assume The Undertaker will not come to the ring for a last match or a last conversation with the audience, but what about a final paycheck from WWE?
ADVERTISEMENT
Article continues below this ad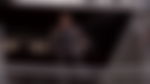 Considering WWE has been bringing back one megastar for each PPV – John Cena at Money in the Bank 2021, Brock Lesnar at SummerSlam 2021, Sasha Banks at Extreme Rules 2021, it's only fair to assume there will be some form of surprise return or appearance by a megastar!
Watch This Story: Roman Reigns Retains, Sasha Banks Wins: Predictions For Crown Jewel 2021
ADVERTISEMENT
Article continues below this ad
And, who better than come back as a returning megastar than The Undertaker himself?
Fingers crossed!