"Working With Brock Lesnar is Dangerous": WWE Hall of Famer Shoots on The Beast Incarnate for His Reckless Attitude
Published 09/09/2022, 1:20 PM EDT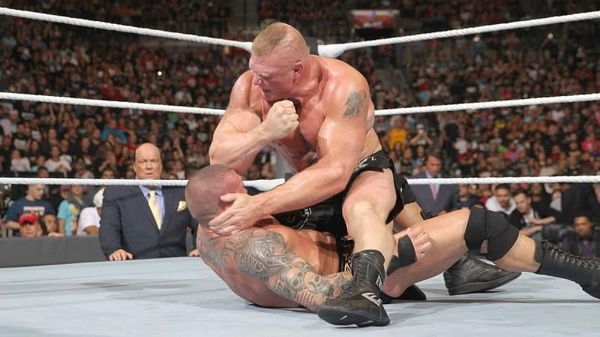 Brock Lesnar is one of the most popular WWE Superstars ever. Throughout the tenure of his career, Lesnar maintained sheer dominance over his opponents. He first appeared in WWE in 2002 and has gone on to become a household name today.
ADVERTISEMENT
Article continues below this ad
Lesnar is also known for his immense size and love for squashing talent. His physical stature and wrestling abilities gave him a boost in his career and helped him rise through the ranks. The Beast Incarnate began his career as an amateur wrestler, then moved to WWE, post which he moved to NJPW and then to MMA. However, after these transitions, Lesnar made his way back to WWE again.
ADVERTISEMENT
Article continues below this ad
WWE Legend Hacksaw Jim Duggan once opened up about Brock Lesnar during an interview with The Last Round Podcast. Jim Duggan is a former WWE Superstar and a legend in his own right, having made a name for himself in the 80s.
During the podcast, Duggan said, "You know the guy he works. Does a lot of high risked moves for older man. Working with Brock Lesnar is dangerous anyway because Brock doesn't seem to care about his partner. It's easy to hurt people, though."
Read more: "He's Done Alright": WWE Legend Once Gave a Relatable Tom Brady Example to Discuss Brock Lesnar's Meteoric Rise
Duggan then stated that, if he gives the responsibility of his body to someone, then they must take care of it. He said, "If I give you my body, then you gotta take care of me. Some guys don't give a darn and Brock doesn't give a darn, he'll just throw people around."
'Hacksaw' Jim Duggan then compared Brock Lesnar with the Steiner brothers. The 68-year-old claimed, "Steiners used to be like that. They take advantage of people. They take advantage of people. When you get another hardnose out, there they seem to loosen up really quick." He said that these wrestlers took advantage of their strength against their opponents.
ADVERTISEMENT
Article continues below this ad
The year 2023 to witness the return of Brock Lesnar in WWE again?
A top-draw for WWE, Brock Lesnar has been that one superstar for whom people have arrived in flocks to see. He is also one of the most well-known superstars in WWE. Whenever the ratings went down, Vince McMahon would use his trump card and bring Brock Lesnar back. Fans loved to see him get inside the squared circle. Although, Lesnar has always been a part-timer ever since his return almost a decade ago.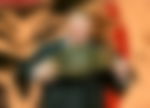 As per the latest reports and rumors, Lesnar might return next year in 2023. He has also been advertised for two premium events in the coming year. He is currently the only superstar to feature in the poster of the live event, Day 1. Lesnar is also featured for WrestleMania 39, which is said to take place in April 2023.
ADVERTISEMENT
Article continues below this ad
Watch This Story: From Roman Reigns spearing Brock Lesnar to Eddie Guerrero flying off the top of it. Wildest moments in the Steel Cage Match History.