"Wouldn't Be Here if It Wasn't for Her" – Bayley Puts Sasha Banks in an Elite List Consisting of Stone Cold Steve Austin and Eddie Guerrero
Published 03/12/2023, 12:00 PM EDT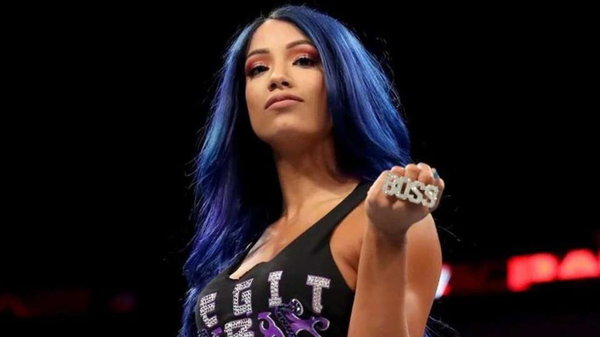 There are several kinds of stuff in the WWE world that not many of the fans would know of. One among them is the personal list of wrestlers on the Mount Rushmore of WWE. It is highly personal to some wrestlers, but when Bayley was asked to reveal the names from her list, she named Sasha Banks, along with other legends.
Typically, the list of Mount Rushmore includes the names of the greatest wrestlers of all time. However, one can also name whom they consider the best or who are their favorites. And thus, when Bayley's turn came, she took one of her best friends along with the other celebrated names of wrestling. 
Bayley took the name of Sasha Banks in her Mount Rushmore
ADVERTISEMENT
Article continues below this ad
During her visit to Dr. Beau Hightower for some spine relief, the leader of Damage CTRL was asked to name five faces of her Mount Rushmore. While the therapy was going on, the first women's Triple Crown Champion started naming the ones who have affected her wrestling career for good or inspired her on the journey. 
This must leave you thinking about the names of some of the greatest wrestlers of past, right? But Bayley did name one contemporary wrestler as well. She said, "I think it'll just be the ones who got me there or who I wouldn't be here without them. So, I will say Macho Man, Leader, Sasha Banks or Mercedes Mone."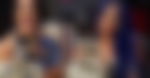 Dr. Hightower also questioned her for naming Mercedes Mone. But the 33-year-old was clear with her thoughts and so she explained it right away. 
"I really wouldn't be here if it wasn't for her," Bayley added. For the remaining two faces, she named Stone Cold Steve Austin and the Latino Heat, Eddie Guerrero. 
It might be shocking to many people, but her statement throws light on the strong bond that she and The Boss still share, despite being in different promotions. Bayley still recalls their tag team matches and NXT rivalry and cherishes those memories. 
ADVERTISEMENT
Article continues below this ad
The bond between the former WWE tag team partners remains intact
It's been a couple of months since WWE officially announced the departure of Banks from the roster. She was then immediately seen on NJPW. Everyone might have moved forward with time, but not her tag team partner, for sure. 
She recently shared a picture along with her "soulmates" that also included Mone. The bond between the inaugural holders of the WWE Women's Tag Team Championship seems to last forever. 
ADVERTISEMENT
Article continues below this ad
Watch This Story: Dwayne Johnson's Daughter Simone to The Undertaker's Daughter Kaia – Meet Daughters of Top WWE Stars
What do you make of Bayley's Mount Rushmore picks? Let us know in the comments.
Edited By: Sherjeel Malik