"Not About Wins and Losses"- WWE Legend Booker T Defends The Fiend and Alexa Bliss
Published 04/14/2021, 8:18 AM EDT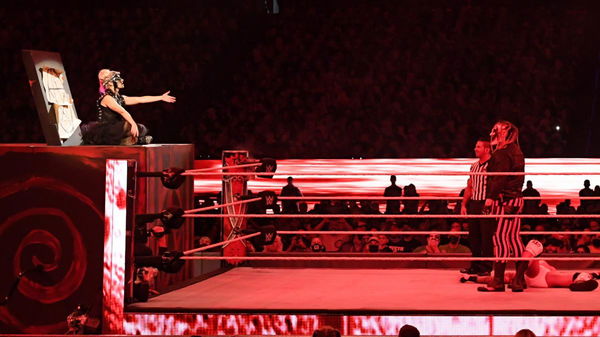 ---
---
WrestleMania 37 is in the books, and it was mostly a spectacular event. Almost every match delivered in spades, while there were a few clunkers. One of the most confusing matches at WrestleMania took place on Night 2 as Randy Orton met the Fiend. While many did not like the match, WWE Hall of Famer Booker T defended the match.
ADVERTISEMENT
Article continues below this ad
Story of the match
Randy Orton entered to a giant pop from the WWE Universe and donned a pair of white trunks. Despite Orton being the heel for most of this feud, he received a babyface reaction. The Fiend brought back his old look and ditched the burnt remains of his clothing. He received an impressive entrance with Alexa Bliss luring him out of a Jack-in-the-box.
ADVERTISEMENT
Article continues below this ad
The Fiend looked dominant for most of the match, trying to put Orton away with the Mandible Claw, only for the Viper to strike back. Orton hit him with three draping DDTs, but The Fiend popped back up. He got Orton in position for Sister Abigail, only for the strangest thing to occur.
The ring posts caught on fire and Alexa Bliss sat atop the Jack-in-the-box and bled black blood from her head. This distracted the Fiend, allowing Orton to hit him with an RKO out of nowhere for the win.
What did Booker T have to say?
On his Hall of Fame podcast, Booker T had a lot to say about the match.
"I've said it many, many times, and I don't know if anybody's hearing me or not, The Fiend's career is not about wins and losses. I don't think it should be about wins and losses."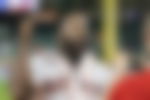 He continued, "I think the Fiend is more character-based than anything, man. I think the Fiend is just to make the story, you know, something different. As far as the Fiend goes, as far as Bray Wyatt goes, as far as the mixing of those characters. You know, one day I'm happy and one day I'm mad."
ADVERTISEMENT
Article continues below this ad
He even claimed Alexa Bliss will come out of this feud as a better performer. The former world heavyweight champion said, "You got Alexa Bliss as well playing this role, something totally different than what she's done before. I know from the outside looking in people go, either they like it or they don't.
At the end of this thing, Alexa Bliss is gonna come out a better worker, a better student of the game, and Bray Wyatt is just working on his craft."
On Raw after WrestleMania, Bliss explained why she cost the Fiend the match. As for the Fiend, he disappeared, and we witnessed the return of the Firefly Funhouse.
ADVERTISEMENT
Article continues below this ad
Trending Stories