WrestleMania Spoilers: Huge Update on Sasha Banks vs Bianca Belair and the Main Event of WrestleMania 37
Published 04/08/2021, 1:03 PM EDT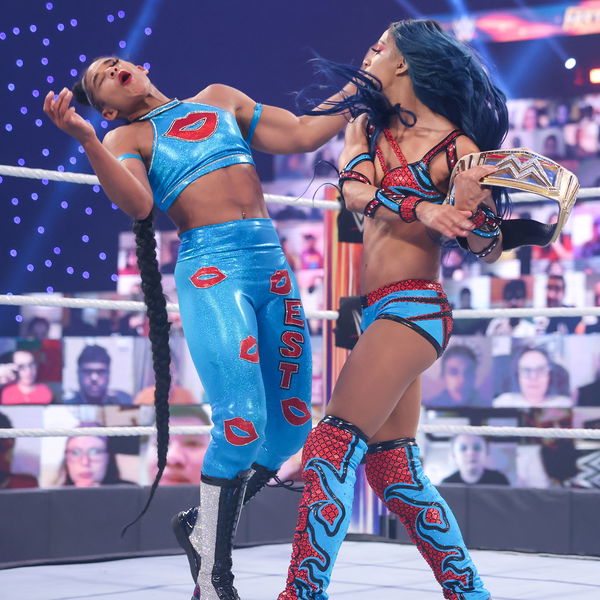 ---
---
WWE SmackDown Women's Champion Sasha Banks dropped a huge hint about headlining WrestleMania. The Boss faces Bianca Belair on Night 1, and this match has the potential to headline any PPV. However, they have stiff competition in Drew McIntyre and Bobby Lashley's WWE Title match.
ADVERTISEMENT
Article continues below this ad
Sasha Banks drops a huge hint about WrestleMania main event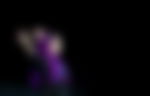 Fans on social media have campaigned to make Sasha Banks vs Bianca Belair the main event of WrestleMania 37's first night. It seems like the campaign has achieved its goal, as the Boss might've just spoiled the surprise.
ADVERTISEMENT
Article continues below this ad
In an interview with Token CEO podcast, Sasha Banks dropped a huge spoiler about the potential headline match of WrestleMania's Night 1.
"WrestleMania, April 10th. We'll be main-eventing and this is another first-time ever for me. This is my first ever singles match on a WrestleMania card, which has been a nice dream. But this is the first time ever that two African-American women will be headlining [breaks into tears] a WrestleMania. This is crazy because this is bigger than me. And I think that's what the beautiful thing is."
"Everything I've done in the WWE – not only has it been for me but it's been bigger than me. Because of the impact it has made on so many amazing people over the world of every color and race that chase their dreams so I'm just like over the moon." (H/T SK Wrestling)
If  Banks' words are true, we will witness the second women's main event in WrestleMania history and the third in two years.
Do Banks and Belair deserve the main event spot?
ADVERTISEMENT
Article continues below this ad
Although Bianca Belair's Royal Rumble victory was a very cool moment, WWE utterly botched the build to the match. Instead of generating animosity between the two, WWE paired them up and had them face the Women's Tag Team Champions.
Instead of looking strong before WrestleMania, both Belair and Banks looked weak. No one expected this match to headline WrestleMania until the events of WWE Fastlane. Sasha blamed Bianca for causing their loss to Nia Jax and Shayna Baszler, slapping her across the face and calling her a rookie.
It's a shame WWE took so long to pull the trigger on the animosity between Belair and Banks, but does this warrant the main event spot. Drew McIntyre vs Bobby Lashley hasn't had the best build either, but at least both men look dominant. Are the Boss' words true or will WWE pull the rug from under her feet?
ADVERTISEMENT
Article continues below this ad