Wrestling Sensation Gable Steveson Might Make His WWE Debut after Olympics 2021
Published 07/02/2021, 7:45 AM EDT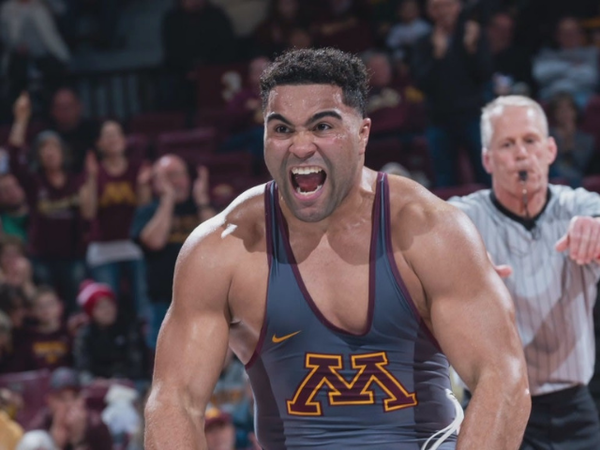 ---
---
If the blending of man and machine had a name, it will be Gable Steveson. The young man has already made a name for himself within the wrestling industry with his accomplishment in college and outside.
ADVERTISEMENT
Article continues below this ad
However, right now, he's working on the Olympic Games. The idea is to win as many gold medals as possible. Now, Steveson claims he will make a decision between college wrestling and pro-wrestling after the Olympic Games.
I will announce if I will return to College Wrestling or go pro after the Olympic Games! 🙏🏽

— Gable Steveson (@GableSteveson) July 2, 2021
ADVERTISEMENT
Article continues below this ad
This means, if he chooses to go pro, WWE could be his first option. It's not hard to predict considering earlier in 2021, Gable Steveson claimed he was going to be the biggest star WWE ever had. However, even if Steveson chooses to go with another promotion, it'll be a huge gain for the pro-wrestling industry.
I am going to be the biggest star @wwe has ever had.

— Gable Steveson (@GableSteveson) March 28, 2021
Gable Steveson could potentially join UFC too
Steveson's is not limited to WWE or pro-wrestling. With his skills, he can try his hands at UFC as well.
Several pro-wrestlers have made transition to WWE later in their lives. For example, CM Punk and Ronda Rousey are both successful UFC fighters. However, they tried their hands at WWE, and found fame in WWE too. Hence, Gable Steveson could try his hands at UFC and following that, he can join WWE as a pro-wrestler.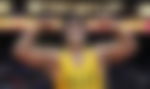 Moreover, his fans do not want him joining WWE because it will require him to accept losing if the script says so. Now, this could become a hindrance since, as a gold medalist, he would want to emerge victorious.
The argument for this could be Kurt Angle's time with WWE. The veteran WWE Superstar was an Olympic Gold Medalist, and from there he arrived at WWE. Even though he worked as per WWE's script, he still found his way to the top.
Therefore, Gable Steveson will really need to note down the pros and cons of both, and then decide about his future.
What do his fans want?
Most of Gable Steveson's fans want him to do what he desires. However, some of them feel he should try his skills in other fields and promotions before he signs up with WWE.
However many believe Steveson should finish college before he signs up for pro-wrestling.
Get that gold medal 🏅 brother and do whatever you feel is best for you. We all are behind you

— Andy Burns (@Andy_Burns7487) July 2, 2021
Well, you're winning gold so I guess you're going pro… 🥇

— Cory G. Kuzinski (@TeamKuzinski) July 2, 2021
Too good of a wrestling talent to go all WWE on us. Just being selfish here cuz I love watching you scrap. You do you though, earn your dough, make your name!!

— 🇺🇸🇩🇪🇫🇷 (@jaypeevondee) July 2, 2021
ADVERTISEMENT
Article continues below this ad
get a shoe deal and finish that amateur/international career. WWE will always be there. Get a couple Olympic golds first.. 💪

— Joey (@Shuckem_Duckem) July 2, 2021
Stay in college the money will b their.

— Dar lofgren (@lofgren_dar) July 2, 2021
ADVERTISEMENT
Article continues below this ad