Wrestling Veteran Accuses Ric Flair of Stealing $300,000 From Fans as Their Social Media Battle Shows No Sign of Stopping
Published 03/17/2023, 2:00 PM EDT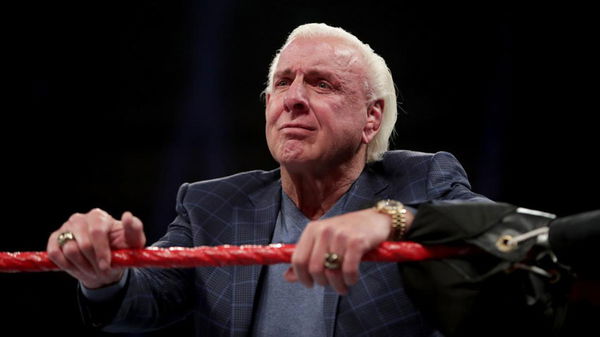 'The stylin', profilin', limousine riding jet flyin' Ric Flair has lived his in-ring character for his entire life. He had a fair share of highs and lows in his personal life, but The Nature Boy stuck to his gimmick in the ring. However, a wrestling veteran recently took a shot at Naitch accusing him of 'stealing' $300000 on social media. 
ADVERTISEMENT
Article continues below this ad
Former WWE in-ring manager Dutch Mantell called out Flair through his Facebook post. He said Naitch, "needs to read this…if he's sober enough", publicly.
Dutch Mantell calls out Ric Flair for a debate over his final match
ADVERTISEMENT
Article continues below this ad
The wrestling veteran shared an invitation to Flair to have a debate on a Zoom meeting. Moreover, he claimed the proceeding of the meeting will go to charity.
Mantell wrote, "Let's debate the truthfulness of your life instead of just your opinion on people, like me critiquing your LAST MATCH which by the way hasn't changed. So have a great day, drink about 12 beers, hit a few Tequila shots and watch some old videos from Jim Crockett Promotions when you were actually good about 40 years ago. One question…what does it feel like to literally steal $300,000 from wrestling fans on your LAST MATCH? 
A few days ago, Flair took a shot at Mantell on Twitter. The banter started when Mantell on his podcast gave his views about The Nature Boy's last match. Additionally, the veteran tagged Ric Flair so that his "Social Media Manager" could see it.
Furthermore, the ex-WWE talent had a few more things to say to Flair. He shed a light on not making all the claims by himself and everything he said was available on the internet.
The Undertaker rushed to save Flair's life after his last match
The Nature Boy was dehydrated during his match and also passed out a couple of times in the bout. However, he recalled on his podcast The Deadman running backstage to check on him and save him.
ADVERTISEMENT
Article continues below this ad
Flair said, "It was all about dehydration. I had two doctors in there right away with me and everything and The Undertaker came running in. I had like six beers there. He took them out of my hand and said, 'You're drinking two Gatorades first.' So I drank two and that was all it was. I underestimated the importance of keeping hydrated."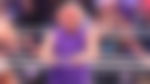 Naitch thanked Taker for being present there. But given at the age he was having his match, things could've had gone wrong after all the medical issues he faced previously.
ADVERTISEMENT
Article continues below this ad
Nevertheless, Mantell was not happy with Niatch's tweet a few days ago and so he shared his post for Flair. What are your thoughts on these comments by Mantell? Share your opinion below.
Watch This Story: WWE Superstars With The Highest Number of WrestleMania Matches