Wrestling Veteran Shoots on WWE Star Seth Rollins for Being 'Softer' Than Dave Chappelle
Published 05/10/2022, 9:00 AM EDT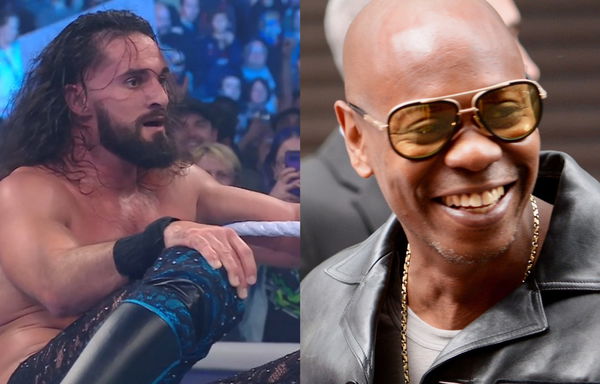 WWE Superstar Seth Rollins and comedian Dave Chappelle do not have a long-lost connection. So then why would a wrestling veteran take a shot at Seth Rollins while comparing him to Dave Chappelle? Well, that's because, according to this wrestler, veteran Seth Rollins slammed the definition of professional wrestling.
ADVERTISEMENT
Article continues below this ad
'The King of Connecticut' Matthew Granahan is a retired professional wrestler and a stand-up comedian. Granahan spoke about how professional wrestling has changed over the years. To prove his theory, the King of CT referred to Seth Rollins' incident when a fan attacked him.
ADVERTISEMENT
Article continues below this ad
The former WWE Champion, Seth Rollins, was very outspoken when a fan blindsided him during WWE Raw. But the King of CT disagrees with the actions of Seth Rollins.
How does the King of CT feel about Seth Rollins' reaction when a fan attack him during WWE Raw?
Matthew Granahan believes professional wrestling is one industry that was built based on toughness. The King of CT recently spoke about this theory on The Hannibal TV podcast and gave Seth Rollins' incident as an example.
Granahan said, "A few months ago, and you see Seth Rollins gets attacked by a short little five foot five inch, 180-pound fat boy running out and tackling him. And Seth Rollins subsequently going on TMZ talking about how he was so scared, he was so frightened. Disgusting. And then they continue to push Seth Rollins. In the old days, Seth Rollins would have surely been fired."
According to Matthew Granahan, WWE Superstar Seth Rollins shouldn't have gone on to interviews and shared the fan attacking story as a sad story. Instead, he mentioned that The Drip King was 'softer' because when a fan assaulted Dave Chappelle during a live show, he did not react the way Rollins did.
How did Dave Chappelle retaliate when a fan tried to assault him?
The King of CT mentioned that comedian Dave Chappelle was on stage a few days ago, and a fan ran upon him and tried to tackle him. However, the fan couldn't even get Dave Chappelle down.
Watch this story:-  From Being An Ice Hockey Fan to Hunting : Brock Lesnars Favorite Hobbies Outside WWE
Matthew Granahan also noted that Chappelle blocked the fan and made him sprawl away. Later, Dave Chappelle made fun of him on stage and went to the side of the stage and gave the fan a beating.
ADVERTISEMENT
Article continues below this ad
"That's how it should be because anyone tries to jump someone on stage. I've been a stand-up comedian for years. I'd love for somebody to try and run up on stage. Because then you have carp launch to defend yourself and give that guy a beating. That's the way it should be in professional wrestling; that's the way it was in professional wrestling. Professional wrestling has lost its mystique," the King of CT added.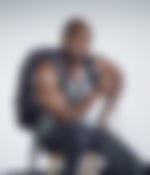 Wrestling veteran Granahan also mentioned that one must be tough to be in the professional wrestling business. He also believes that if comedian Dave Chappelle was strong enough to protect himself from a fan assault, Rollins, being a pro wrestler, could have done the same.
ADVERTISEMENT
Article continues below this ad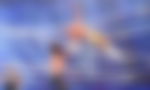 Do you think Seth Rollins should have protected himself as Dave Chappelle did?