WWE Announces the Replacement for The Miz in the Elimination Chamber Match
Published 02/16/2021, 12:36 PM EST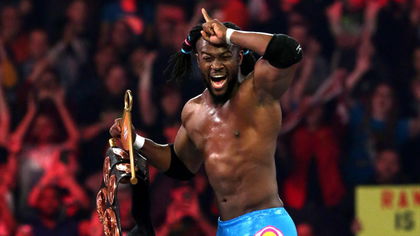 ---
---
WWE Monday Night Raw: February 15th, 2021, featured a segment between Drew McIntyre and The Miz. The latter claimed he will remove himself from the upcoming Elimination Chamber match, and John Morrison will replace him. However, Kofi Kingston had other plans.
ADVERTISEMENT
Article continues below this ad
The next segment showed Kingston and Xavier Woods having a word with Adam Pearce about the Elimination Chamber participants. Kofi believed he deserved a spot considering he used to be the WWE Champion. Hence, Pearce decided to book The Miz and Kofi Kingston. If Miz won, Morrison would replace Miz in the Elimination Chamber match, if Kingston won, then he would replace The Miz.
ADVERTISEMENT
Article continues below this ad
The match between the Superstars did not cross over to brutality, but it had the elements which kept the WWE Universe captivated. While Kofi was playing on his strong moves, The Miz tried to keep the match as grounded as possible.
Even though the chances of either of them winning were equal, Kingston secured the victory after delivering an S.O.S. The Miz was stunned while Kingston celebrated his entrance to the Elimination Chamber match.
Kofi Kingston might not be able to secure the victory
Kofi making it to the Elimination Chamber wouldn't have turned heads had it not been for his history.
Now that he is a part of the match, the audience cannot help but wonder if he will come out of the match as a two-time WWE Champion. In fact, he entered the qualifying match against The Miz by cashing in on his previous run as the WWE Champion.
ADVERTISEMENT
Article continues below this ad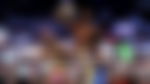 However, if Kofi wants to win, he will not only have to battle McIntyre, but Randy Orton, AJ Styles, and Sheamus. All of these Superstars have shown interest in holding the title. It will not be an easy task for him to emerge victorious considering the Superstars he's going up against.
That being said, it is unlikely WWE will put Kofi Kingston over Drew McIntyre. Right now, the WWE Universe is waiting with anticipation for Edge to declare whom he is challenging. Therefore, it doesn't seem likely the company will change champions at Elimination Chamber, regardless of whether it's Raw or SmackDown.
ADVERTISEMENT
Article continues below this ad
Do you think Kofi Kingston will go over Drew McIntyre? Let us know in the comments below.