WWE Champion Bobby Lashley Opens up on When He Wants to Retire From Pro Wrestling
Published 03/02/2021, 11:56 AM EST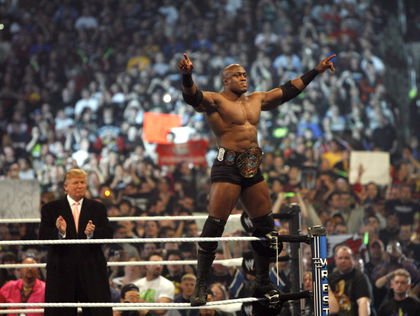 ---
---
Bobby Lashley took over as the WWE Champion on Monday Night Raw on March 1st, 2021. He's at the top of his game and from the looks of it, there's no stopping him.
ADVERTISEMENT
Article continues below this ad
However, every athlete reaches a point when their body gives up. Bobby Lashley already knows he will reach that point in a couple of years. While talking to Bleacher Report, Lashley revealed he doesn't have another decade or two in his hands. He has a few years in the bag and plans to make the most of it.
"I know with my career. That's it's not going to be a thing where I have 10, 15, 20 more years. Some of these guys do, so mine is kind of a sprint right now. I don't mind that. I don't mind ramping it up a little bit because, like I said, I don't have 10 to 15 more years. I have a few more years left."
ADVERTISEMENT
Article continues below this ad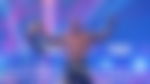 "There's a lot of goals I want to accomplish, so I have to go hard. My body's been able to take the abuse I've given it, and I knew I could keep going, so I knew it was my time."
Bobby Lashley debuted at WWE in 2005. He worked with the company for a few years before being released from his contract in 2008. The behemoth returned to the company in 2018 and became the WWE Champion in 2021.
During the ten-year break from WWE, Lashley worked with independent promotions and tried his hand at MMA too.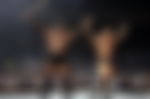 Bobby Lashley has high praise for The Miz
The current WWE Champion spoke to CBS Sports about the former WWE Champion.
His point is that if anybody criticizes him, it's out of sheer jealousy.
ADVERTISEMENT
Article continues below this ad
"If you have criticism of The Miz? You're jealous. I remember talking to Miz 16 years ago, and he was having to be in broom closets, having his stuff kicked out of locker rooms and stuff like that. A lot of people would have walked away then."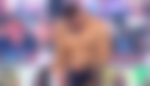 "But he didn't. I don't know how many years he's been in the business, but all this time later and he's still on top? That's perseverance. That's stronger than anything else. If anybody has any criticism against Miz? That's jealousy."
ADVERTISEMENT
Article continues below this ad
As of now, Lashley is on the Road to WrestleMania. With the title changing hands frequently, undoubtedly, the WWE Universe is in for a great deal of entertainment.