WWE Champion Drew McIntyre Reveals His Superhuman Workout Routine
Published 06/05/2020, 4:59 AM EDT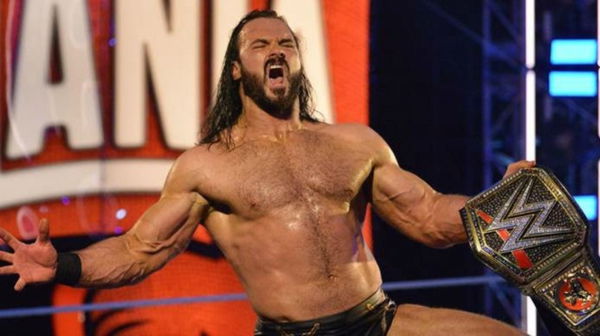 ---
---
Drew McIntyre has to be one of the more interesting case studies of WWE. His start with the company was one that many would die for.
ADVERTISEMENT
Article continues below this ad
He was introduced as the future of the WWE by none other than Vince McMahon. With that kind of endorsement, he was obviously in line for a huge push.
That's exactly what happened as he had a dominant heel run which saw him winning the Intercontinental title.
ADVERTISEMENT
Article continues below this ad
However, the wheels soon fell off as WWE pulled the gun on him way too quickly. He was relegated to the undercard and was soon nothing more than a glorified jobber as a part of the Three Man Band with Jinder Mahal and Heath Slater.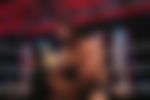 Drew decided that he had to prove himself to the company if he was to ever get a top spot. That wasn't happening till he was a part of the WWE. He decided to take the difficult path and started wrestling in the independent circuit.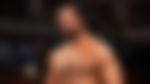 Little did he know that his life was about to change forever. He became the face of Impact Wrestling under the name of Drew Galloway. In the process, he built a monster physique that set him apart from his coworkers.
WWE was soon attracted to this reformed version of McIntyre and resigned him. However, this time around, Drew wasted no time in rising to the top.
His hard work paid off this year when he headlined WrestleMania and defeated Brock Lesnar for the WWE Championship.
Everyone wants to know the story behind this transformation. There are very few stars who have the body that he has and can still move around like they have no weight. Drew revealed his workout routine in a recent interview.
The weekly routine of Drew McIntyre
This is what Drew had to say about his weekly routine,
"For my weekly training, I use an app that trainer Rob McIntyre (no relation) created. It's one that I and a bunch of WWE superstars use. For four days a week, it's a plan of working with weights, but you can never predict what it's going to be because every six weeks the program changes dramatically."
What does he not do?
There are always certain things that need to be avoided during your work out.
"A lot of the guys do CrossFit too, but I don't understand how – wrestling is hard enough on the body without doing a million movements that require very specific form! I tried CrossFit, but it's not for me. I don't do so much sparring when I'm on the road full-time.
"We have a very busy schedule as there's generally four shows a week. (Three are not televised, one is a live TV show). We also have an international tour which is two straight weeks, that happens twice a year, and there can be other times when we're on the road for maybe two or three weeks at a time.
"I've developed a good stretching program, which is vital for injury prevention, with different rehab moves as well as dynamic and static movements."
Changing nutrition after his injury
What you eat is a very important part of your work out routine. Drew McIntyre revealed how an injury changed his eating habits.
ADVERTISEMENT
Article continues below this ad
"That's been the biggest difference-maker, as anyone will see from how my physique has changed from about 2014 till now. I always worked out, I always worked hard, but I never followed any particular diet.
"But I broke my neck – two vertebrae – and the bones just needed to heal. My wife said to me, 'You know, I think there's more you could be doing.' She suggested working on my physique more, having fewer nights out, and looking into my nutrition."
ADVERTISEMENT
Article continues below this ad
Drew McIntyre has rebuilt himself after his injury. That's what has defined himself as a superstar. He will surely win many more championships.