WWE Champion Drew McIntyre Stands Tall Over Randy Orton and Sheamus on Raw
Published 02/08/2021, 11:31 PM EST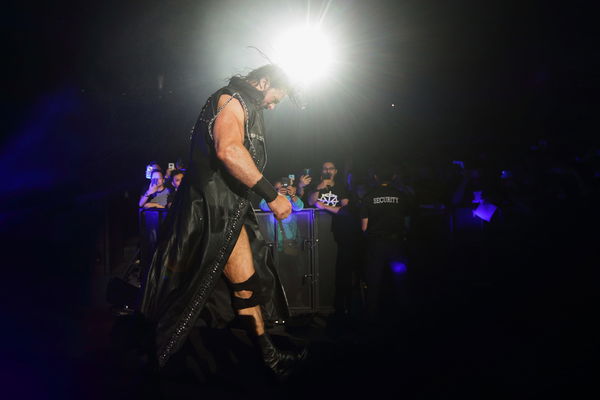 ---
---
The main event of WWE Raw featured a grueling battle between the WWE Champion and the Apex Predator. Drew McIntyre and Randy Orton renewed their rivalry from 2020, proving that their hate for each other hadn't subsided one bit.
ADVERTISEMENT
Article continues below this ad
Originally meant to take place in early January, we finally got to see this eagerly awaited rematch.
Drew McIntyre vs Randy Orton
ADVERTISEMENT
Article continues below this ad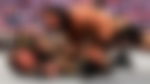 Shane McMahon's announcement regarding the Elimination Chamber added some spice to this match. Along with Orton, Drew will defend his title against four more former World Champions. These include AJ Styles, Jeff Hardy, Sheamus and The Miz.
Orton and McIntyre displayed their incredible chemistry, reversing moves and countering finishers. Orton looked to hit the RKO in the opening minutes, but Drew was aware. McIntyre went for the Claymore, but Orton slid out of the ring before he met his doom.
Sheamus' music hit and the Celtic Warrior sprinted down to the ring. He stopped and took a seat at ringside, watching his Elimination Chamber opponents battle. Orton took advantage of the distraction and unleashed a ton of offence on Drew, almost putting him away with a superplex.
Drew countered the RKO with the Future Shock DDT and looked set to hit the Claymore. However, Orton tried to hit a last-ditch RKO, but McIntyre pushed him into the path of a Brogue Kick from Sheamus. McIntyre soon followed up with a Claymore on Sheamus, getting his revenge for the last week.
Six World Champions face off at Elimination Chamber
The Elimination Chamber is one of the most exciting match types in WWE. When you put five former world Champions and the current WWE Champion inside the Chamber, you have a recipe for a classic.
ADVERTISEMENT
Article continues below this ad
WWE have struck a gold mine with an insane Elimination Chamber match field. Sheamus, Randy Orton and Jeff Hardy are Chamber match veterans and will use the environment to their advantage. Miz will use his sneaky heel antics to pull off a surprise win, and AJ Styles will fly around the ring like the legend that he is.
Drew McIntyre will make his Chamber match debut, and it is the biggest test he's faced in his reign. After putting away the likes of Dolph Ziggler, Bobby Lashley, Seth Rollins, AJ Styles and Randy Orton, he has to face five former world champions at the same time.
Needless to say, Drew's odds do not look good, and we might see a new champion.
ADVERTISEMENT
Article continues below this ad