WWE Fans Furious as Randy Orton Coughs up Dark Blood Teasing the Fiend's Return on Raw
Published 02/22/2021, 11:41 PM EST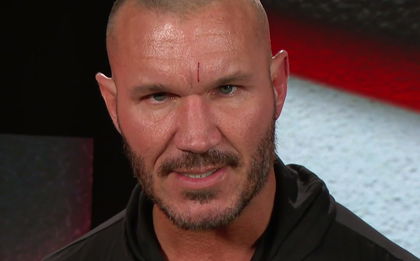 ---
---
Randy Orton registered an embarrassing performance at the Elimination Chamber. Entering his eighth Chamber match, fans heavily favoured the Viper to pick up a couple of eliminations, if not win the entire match.
ADVERTISEMENT
Article continues below this ad
Instead, Orton was the first person eliminated. On Raw, Orton addressed his humiliating loss at the Chamber, but something shocking took place.
Randy Orton coughs up black liquid; WWE Universe gags
ADVERTISEMENT
Article continues below this ad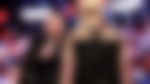 Randy Orton doesn't know failure. He's the fourteen-time world champion, a two-time Royal Rumble winner, main evented multiple WrestleMania's, and is a Grand Slam Champion. There must be something on Orton's mind that's keeping him from achieving success.
The Viper said he would've won the gauntlet match last week on Raw and entered the Chamber last. Instead, Alexa Bliss' creepy antics distracted him, leading to a Claymore by McIntyre. This led to Orton entering the Chamber first and also being the first one out.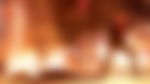 Bray Wyatt/The Fiend was a distraction for Orton, so he took care of him. At TLC 2020, Orton set the Fiend ablaze in their insane Firefly Inferno match.
Orton claimed the Fiend is not coming back, as footage of Orton setting the Fiend on fire was shown. The Fiend isn't Orton's problem, it's Alexa Bliss.
Footage of Alexa Bliss sitting within a pentagram flashed and the feed cut back to Orton. The Viper coughed and gagged a black liquid, which might resemble blood, poured out of his mouth.
He ran off screen as every member of the WWE Universe stared at their screens in shock, awe and probably amusement.
Little less than a year ago, Randy Orton was doing some of the best work of his career.

Now, we have whatever the hell this is.

Wrestling! https://t.co/jAMmA0DIrZ

— Luke Halpert 🗽 (@iamlukehalpert) February 23, 2021
What's in store for the Viper at WrestleMania?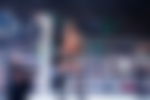 Randy Orton will most likely take on the Fiend at WrestleMania. Speculation during the Royal Rumble called for a rematch with Edge, but with the Rated-R Superstar winning the match, Orton might wrestle Bray Wyatt.
ADVERTISEMENT
Article continues below this ad
One might figure Orton will wrestle Alexa Bliss in time, especially since the former Raw Women's Champion ate a vicious RKO. Before putting his matters with the Fiend to rest, he must get rid of Alexa Bliss.
It is quite disheartening to see the legendary Orton stuck in limbo. The feud with Wyatt and Bliss is clearly not going anywhere. Bliss is acceptable in her role as a daft voodoo wrestler, the Fiend hasn't appeared on television since he was literally roasting at TLC, and Randy Orton absolutely deserves better than this.
ADVERTISEMENT
Article continues below this ad