WWE Goes Into Legal Battle Over "Stone Cold" Name Dispute
Published 10/28/2020, 7:30 AM EDT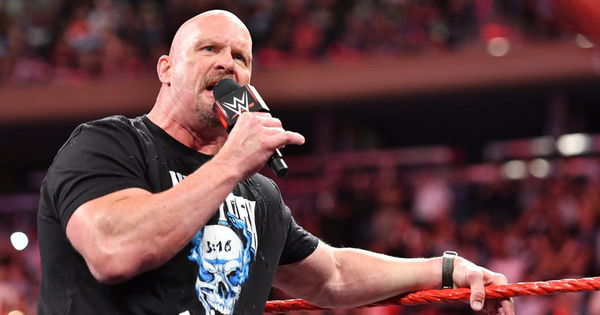 ---
---
WWE is stringent over its "names." With each wrestler comes a new name and royalties. Hence, legal battles over names are nothing new in WWE. This time the battle includes none other than "Stone Cold" Steve Austin.
ADVERTISEMENT
Article continues below this ad
Steve Austin synonymous with his moniker "Stone Cold." Even now, after years of his retirement, the two names are synonymous. However, another athlete seems to cash in on the famous name.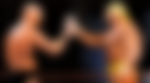 ADVERTISEMENT
Article continues below this ad
Kansas City Chiefs player Chris Jones heads the company Stone Cold Jones LLC. The company recently released a soda called 'Stone Cold Jones Soda,' with KC Soda. WWE is not ready to let go without a fight as they filed a Trademark report.
WWE files trademark report over a name dispute
Heel, by Nature reports, WWE filed a report on 14th September about how the name is widely associated with the company.
The report reads, "The popularity, success, and recognition of WWE's STONE COLD Marks are the direct result of the substantial time and money invested by WWE in development, marketing, and promotion of the marks. WWE's STONE COLD Marks are uniquely and exclusively associated with WWE and have become indelibly linked in the public's mind in exclusive association with and in exclusive sponsorship by WWE."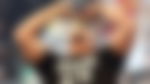 ADVERTISEMENT
Article continues below this ad
WWE continues saying how they distribute goods and merchandise throughout its outlets. Outlets include WWE Network, official merchandise stores, and WWE's other official online outlets (wwe.com and WWE's YouTube channel).
Read more – Randy Orton Encounters Two Monstrous Rivals on Monday Night Raw
Therefore, the wrestling giant, concludes as they say how Chris Jones has used the name "is nearly identical in sight, sound, and commercial meaning to Opposer's STONE COLD Marks." WWE will have to take legal action if the company does not rectify the mistake.
ADVERTISEMENT
Article continues below this ad
On October 23, Stone Cold Jones LLC replied how the mistake was unknowingly done, "any acts alleged to have been committed by Jones were performed with a lack of knowledge and lack of willful intent."
WWE seems to win this dispute over the names. However, Stone Cold Jones LLC already had legal disputes with multiple small companies in the past. The company is yet to answer those other queries.