WWE Hall Of Famer Booker T makes a Shocking Confession
Published 08/09/2020, 1:55 PM EDT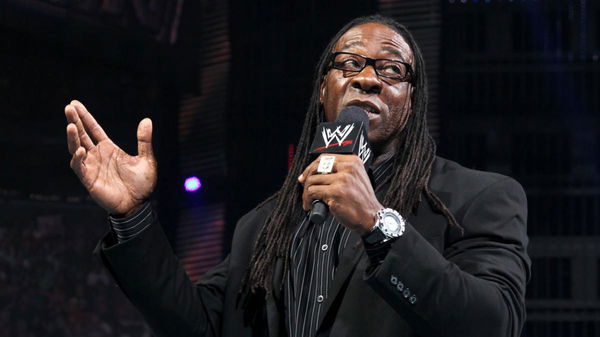 ---
---
In a recent interview, WWE Hall Of Famer Booker T revealed some shocking information about his childhood and formative years. This information came across as funny but is still concerning.
ADVERTISEMENT
Article continues below this ad
Booker revealed that as he was growing up, he had to get into a lot of jobs to earn money. He went so far as to even consider becoming a stripper.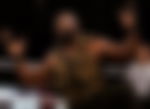 ADVERTISEMENT
Article continues below this ad
"I wanted a better life. I saw wrestling as being a means to an end and perhaps this is the way it could happen for me," says Booker. "Always as a kid, especially when you grew up in the ghetto, you're looking for that way it out. You're looking for- what's it gonna be? How am I gonna come up?
"You know, just talking about the strippers. And I say that out of respect because I thought I was going to be a stripper once upon a time."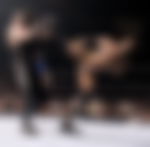 Booker highlighted the troubles and pressure on a growing child living in a Ghetto in America. He explained how the lack of decent jobs or facilities made the growing youth get into either drugs or menial labor. 
Booker T did a lot of menial work as a child
"When desperate times come, it calls for desperate measures. And for me I was a kid in a situation where desperate times call desperate measures," explains Booker. "And If I had to to take my clothes off to go into the strip club to make some money, that's what I was gonna do."
Booker then went to other jobs he had to do to make ends meet and to earn the extra money he needed.
ADVERTISEMENT
Article continues below this ad
"I think for me it was easy because I worked every menial job in life, I worked at every fast food restaurant that you can name, seriously," admits Booker. "I levered houses, cut grass, I've done just about every menial job one could ever have and I wanted something more out of life and it just happened to work out for me."
Luckily for Booker, he was soon recruited as a wrestler. He then made his way up the books to the legend he is today. He did make it out in style and has achieved everything he dreamed of. 
ADVERTISEMENT
Article continues below this ad
Booker still doesn't forget, however, of the chains he was in during his childhood and how his options were limited. Although it may have been a joke, it did seem to be a serious discussion on the part of Booker, who laughed it off in the end as well.
Source: Hall Of Fame Podcast