WWE Hall of Famer Booker T teases huge in-ring return against Triple H
Published 02/07/2021, 5:30 AM CST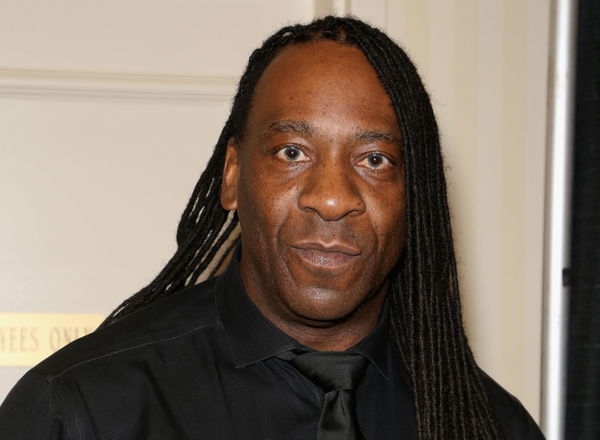 ---
---
WWE Hall of Famer Booker T recently appeared at Royal Rumble 2021. He was seen alongside rapper Bad Bunny, who performed his new single 'Booker T.' However, his recent appearance has sparked some return rumors among the fans.
ADVERTISEMENT
Article continues below this ad
Booker had his last match in the squared circle back in 2007, when he lost to Triple H. On the recent Hall of Fame podcast, Booker spoke about his possible return to the ring. But he had one condition and one particular opponent in mind.
"If Booker T vs. Triple H went down, it would have to be in Saudi [Arabia] because [WWE] is passing out big checks [to wrestle there]," Booker T said. "For me to get in the ring, the situation would have to be right. I would want to get paid."
ADVERTISEMENT
Article continues below this ad
Booker T is right to think of it this way. If a 55-year-old Booker finally makes his return to the ring, he should make some good fortune out of the match.
"Somebody might say I've wrestled at my place (his wrestling school), and yeah, that's my place and my job to teach my students and show them how it's done sometimes. But yeah, I would love to have another match, situations right, with Triple H."
Booker T also proclaimed that it should be the long-awaited rematch from the duo's faceoff at Wrestle Mania 19, where Triple H won. Fans were not satisfied with the outcome, including some of the creatives.
Booker T revealed many people in WWE wanted him to win the WM19 Match
Back at WrestleMania 19, Triple H retained his World Championship after defeating Booker T. During the feud, Triple H repeatedly humiliated Booker and said that the latter will never win a World title in WWE because of his 'criminal' past. But the two-time Hall of Famer won the title in 2006.
The promo did not sit well with many fans; hence, Booker was a favorite to win the match. But as fate would have it, Booker suffered from a botched Harlem Leg Drop and lost the match.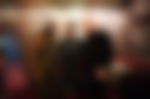 Recalling the match, Booker said, "So many people wanted me to win that night, I remember a couple of the office guys said, 'Book you should have won tonight.' Well, you wrote it. You had a piece of it, why didn't you speak up?"
ADVERTISEMENT
Article continues below this ad
However, the five-time world champion has made his peace with it since then, "I didn't win that night, I don't lose any sleep over it because I've always looked at wrestling like movies. I've never once looked back and said man, 'I should've won that match.' I've never done that before, never once, because I never thought about the business that way."
Do you think we will have a Triple H vs Booker T match in the future? Let us know in the comments below.
ADVERTISEMENT
Article continues below this ad