WWE Hall of Famer Compares Roman Reigns to The Rock
Published 10/23/2020, 11:02 PM EDT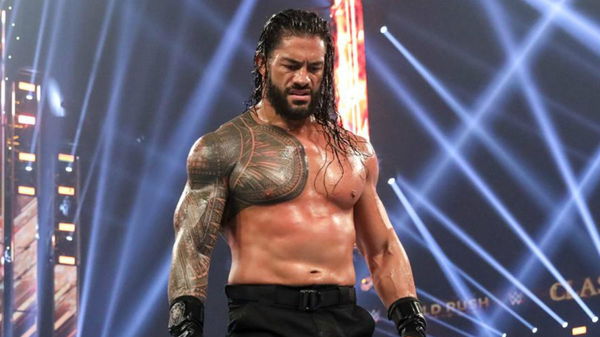 ---
---
Since Roman Reigns came back, donned a new attire and won the Universal Championship title, he has improved by leaps and bounds. In quantifiable terms, his new attitude has gained favorable crowd reactions, something he has struggled with throughout his career. His ebtire presentation has transformed, and Mick Foley agrees.
ADVERTISEMENT
Article continues below this ad
The WWE Hall of Famer and Hardcore legend recently took to Twitter and spoke about Reigns' mic skills. Previously, Roman Reigns used to be criticized for his robotic delivery and lack of enthusiasm. However, Foley believes "The Tribal Chief" has improved exponentially.
ADVERTISEMENT
Article continues below this ad
Foley compared Reigns to Olympic Gold medalist Kurt Angle and Reigns' cousin Dwayne "The Rock" Johnson. Both of those wrestlers started as an oddball in the company. However, they had a full character makeover, and a heel turn to become the legends they are today.
Mick Foley thinks Roman is headed down the same path. He also believes Reigns' "advocate" Paul Heyman had a major role in his character evolution. Heyman is known to have "a guy," and whoever is the "Paul Heyman guy" gains immense popularity and push from WWE.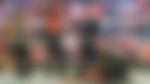 Heyman only works with heels. Hence, WWE was probably waiting for this opportunity to bring Heyman and Reigns together after Brock Lesnar left.
Read more – The Secret Behind Roman Reigns' Iconic Logo
Mick Foley is a legend on the mic
ADVERTISEMENT
Article continues below this ad
Back in the day and still today, Mick Foley is a pro-wrestling god. Foley is from a rare breed of wrestlers(like Bray Wyatt and The Undertaker) who wrestled under three distinctive characters in the same company as Mankind, Dude Love, and Cactus Jack.
However, it was his immaculate skill on the microphone that really endeared him to the fans. Needless to say, getting a compliment from him would mean the world to Reigns.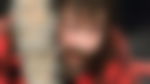 ADVERTISEMENT
Article continues below this ad
Even after he retired, WWE could not let go of him, and he kept coming back for special appearances. He was the general manager of Raw in 2017. His last appearance in WWE saw him unveiling the 24/7 Championship.
Do you think this comparison is justified or is it too soon? Let us know in the comments below.