WWE Hall of Famer Expresses Frustration Over Becky Lynch Squashing Bianca Belair at SummerSlam 2021
Published 08/24/2021, 10:28 AM EDT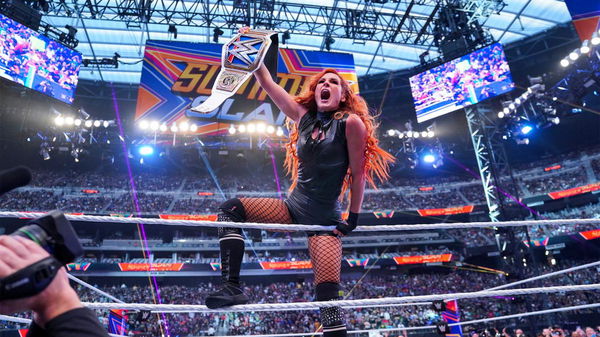 ---
---
Becky Lynch returned at SummerSlam 2021, and the crowd couldn't believe what they were seeing! 'The Man' was finally back!
ADVERTISEMENT
Article continues below this ad
Unfortunately, Lynch returned to squash Bianca Belair, and become the new WWE SmackDown Women's Champion. This did not sit well with the fans at all, and neither did former Superstars appreciate this segment at all.
One Superstar who didn't like it at all is Nikki Bella. During an interview, she was extremely straightforward about how she felt.
ADVERTISEMENT
Article continues below this ad
"I can tell you what wasn't my favourite moment, and it was when she [Bianca Belair] lost. That was definitely not my favourite moment. I don't know if I actually had a favourite moment cause you know, I've always backed the women and I'm always for the women and you have someone like Bianca, who is such an incredible talent.
"And you can't help but get frustrated when you see moments like that, like a championship that meant so much and was lost within seconds. I have to admit, for this SummerSlam, there truly wasn't anything that was my favourite."
Well, she's not the only one who feels this way. Even now, the WWE Universe cannot get over the moment when Lynch defeated Belair within a minute!
Watch This Story: Brock Lesnar, Becky Lynch Return, And More Grand Moments From SummerSlam 2021
Did WWE book this segment to push Becky Lynch?
It's true that Lynch returned to WWE after a long break. To push her to the top, WWE needed to book her against a champion. However, it wasn't the match everyone was expecting for Lynch's return.
While it would have been fine to make Lynch champion again eventually, this was incredibly poor writing from WWE's creative team. The only way to move this forward without further backlash is to put Belair and Lynch in a hard-hitting feud. Otherwise, the company will receive significant backlash from the WWE universe whenever SummerSlam 2021 comes up.
ADVERTISEMENT
Article continues below this ad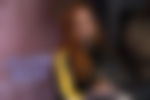 In fact, every time WWE played the Bianca vs Becky clip on Monday Night Raw, the audience erupted in boos. Everyone is being extremely vocal about the poorly booked segment, and WWE should work a way to rectify it.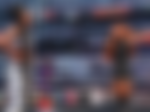 ADVERTISEMENT
Article continues below this ad
Nevertheless, call it poor booking or a masterstroke, the segment got people talking. Now, the WWE universe will definitely engage in whatever happens with Bianca Belair and Becky Lynch next!