WWE Hall of Famer Gives His Honest Verdict on Roman Reigns vs Jey Uso Rivalry
Published 11/02/2020, 6:30 AM EST
---
---
The match between Roman Reigns and Jey Uso at Hell in a Cell was not merely a title match. The first-ever "I Quit" match inside the Cell saw a lot of blood, sweat, tears, and family drama, despite being the very first match of the PPV. Like lots of people, WWE Hall of Famer Booker T was impressed.
ADVERTISEMENT
Article continues below this ad
In his latest episode of the Hall of Fame podcast, Booker T said he was surprised to see the most-hyped match be the opening match. However, as the match progressed, he realized the reason.
"After watching for a second, I thought a first match is a good place for it, in hindsight 2020. I don't know if I would have thought about that before the match if I was actually in the was room going over," Booker said.
ADVERTISEMENT
Article continues below this ad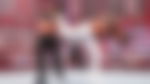 Although he and his host thought about how the "I Quit" match was low on actual action, the intensity and emotions convinced them otherwise.
"I thought it was great storytelling. (It) definitely got to your heart. It pulled on those strings and made you go, 'Wow, man, this is pretty good.' It actually had a feel of what wrestling the way I always watched it and loved watching it. This is old school; this is a throwback," Booker said.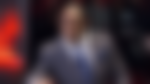 Read more – WWE Gives an Injury Update on Daniel Bryan Following Jey Uso's Attack on SmackDown
Booker T understands Jey Uso's feelings towards Roman Reigns
The five-time World Champion weighed in on the emotional factors. The feud between Reigns and Uso is so relatable because sibling rivalry is something every individual has experienced on a personal level. Even Booker T faced it. However, the storylines and the delivery made it feel more real.
"It was very, very real. It wasn't anything over the top. Or anything like that. It made you feel like this story, is this real or not? I don't know, and that's what wrestling has always been about. The great ones have always been able to make you go out and feel that, "man, I don't know about this match right here,' opposed to so many of the matches on the card."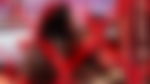 He spoke about how Jey felt that he was in the shadows since childhood. Everyone needs certain respect in life, and maybe that's what Jey was going for.
ADVERTISEMENT
Article continues below this ad
"That's where Jey was going for a feel perspective, making the audience feel really really coming to the arena as far as I think. Because I really felt like the people that watched the match, they definitely got invested in the two characters that were portraying two people that despised, disliked at the same time."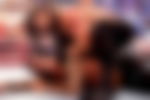 Booker T revealed that to give Roman and Jey space, WWE moved The Fiend storyline to RAW.
ADVERTISEMENT
Article continues below this ad