WWE Hall of Famer JBL Credits Eddie Guerrero for Career Defining Match
Published 05/16/2021, 1:06 PM EDT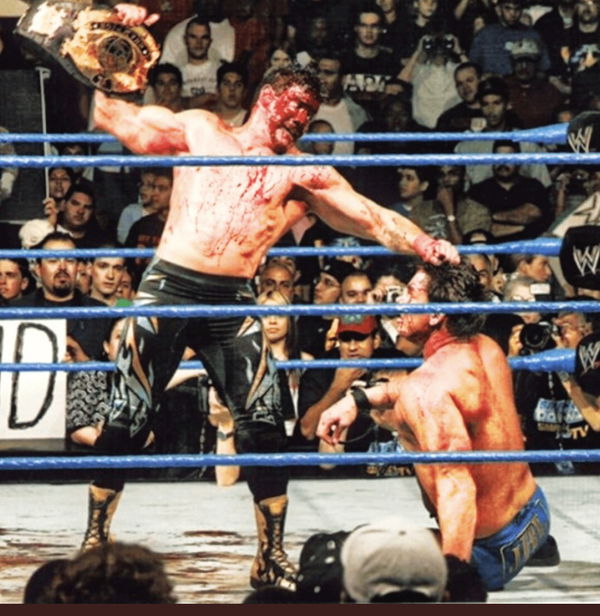 ---
---
The late great Eddie Guerrero is still alive in the hearts of true pro wrestling fans. Not just fans, but the 'Latino Heat' and his memories are still alive with his fellow Superstars from the pro wrestling business.
ADVERTISEMENT
Article continues below this ad
Eddie delivered exciting matches and numerous memorable moments throughout his career. And today marks the seventeenth anniversary of one of his most memorable matches. Of course, some also call it the bloodiest match in WWE history!
JBL on the bloodiest match in WWE history against Eddie Guerrero
ADVERTISEMENT
Article continues below this ad
A Twitter user tweeted a GIF from the memorable WWE Championship match between JBL and Eddie Guerrero at Judgment Day 2004. Co-incidentally, this tweet caught JBL's eye and he immediately shared his true feelings regarding that match.
In very simple words, Bradshaw said that it was the match that made him a bonafide Superstar. As far as giving credit to Eddie is concerned, this is not the first time JBL has credited him for his success.
This was the first chapter of JBL and Eddie Guerrero's rivalry. In fact, this was JBL's first rivalry after becoming a singles Superstar. Earlier, JBL was a part of the APA as Bradshaw, alongside Faarooq. JBL quickly became a widely despised heel and did everything possible to torment Eddie in the weeks leading to the match.
Eddie Guerrero was no innocent chico. He also had some tricks up his sleeve that made this rivalry and match a must-see at Judgment Day 2004. The best part was that the match did not disappoint. In fact, it was one of the most terrific wrestling matches between the two legends.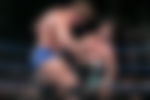 What made the match more memorable is Eddie Guerrero's blood bath. Some also regard this match as the bloodiest match in WWE history because of the sheer amount of blood the 'Lation Heat' lost during the match. Every single part of the ring, including mats and even areas outside were soaked in Eddie's blood!
ADVERTISEMENT
Article continues below this ad
All in all, this match is all you could ask for when the biggest prize is at stake. This match is and will forever remain a classic. And like JBL said, this match made him. Why? Well, despite not winning the title at Judgment Day, he won at Great American Bash in another memorable Texas Bull-Rope Match.
JBL did not just win his first and only World title but also went on to become the longest reigning champion in SmackDown history. This was a modern-day record until CM Punk surpassed it with his iconic 434-day reign.
ADVERTISEMENT
Article continues below this ad