WWE Hall of Famer Kurt Angle Believes WWE Needs Characters Like The Fiend and Alexa Bliss
Published 02/24/2021, 1:43 PM EST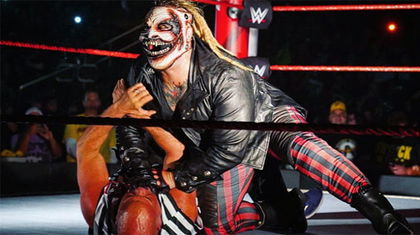 ---
---
Kurt Angle is one of the most popular professional wrestlers of all time. Angle not only was a great wrestler but was an even greater character. From being a cocky heel to a goofy one, Angle pulled off every character thrown his way.
ADVERTISEMENT
Article continues below this ad
Kurt Angle shares his thoughts on The Fiend character, his relationship with Bray Wyatt
Speaking on his new podcast, The Kurt Angle Show, the former WWE Champion spoke about Bray Wyatt. He shared his equation with Wyatt and also shared his honest thoughts about Wyatt's 'Fiend' character.
ADVERTISEMENT
Article continues below this ad
He said, "I love Bray, he's a good guy. Got along with him extremely well, very respectful to me." Angle continued, "I enjoy The Fiend. And the reason is, we need some gimmicky character. [In] the company, a lot of the wrestlers have turned into high flying, technical badasses."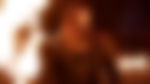 The 1996 Olympic Gold Winner also believes today's roster doesn't have a lot of character. "Everybody wants to be about us. Nobody wants to be entertaining, or funny, or have an odd character. Everybody wants to be the cool guy or the cool girl, but there are some really interesting individuals in WWE. You know, The Fiend is one of them."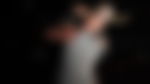 Angle and Wyatt first crossed paths in 2017, when the WWE Hall of Famer became the Raw General Manager. Angle's first meeting with The Fiend, though, happened on August 5, 2019.
Angle was scheduled to be the guest referee for a match between McIntyre and Cedric Alexander, but the match never started. Instead, The Fiend appeared and attacked Angle with a Mandible Claw, claiming another victim.
Angle praises Alexa Bliss, believes WWE needs more unique characters
Kurt Angle also sheds light on how unique characters on-screen benefit the company. In addition, he also praised Alexa Bliss, who has aligned herself with The Fiend over the last half-year.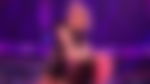 "It works extremely well for the company. It adds another depth to their programming. What Alexa is doing right now, you know, while the theme is gone. This is good TV. A lot of fans might not like it, but they're going to be drawn to it. It's really different and really cool." said Angle.
ADVERTISEMENT
Article continues below this ad
"I think that you know, we're gonna get more into storyline-related TV shows. Wrestling is kind of a soap opera, but we've got away from that for a while. It's just become, 'I'm better than you know, I'm better than you. Let's have a match.' Now there, it's more interesting. And those gimmicky characters really help." he concluded.

The WWE Hall of Famer has had a 20+ year pro wrestling career, and he definitely knows a thing or two about its programming. Most wrestlers today definitely impress fans with their in-ring skills, but they aren't able to win them over because of a lack of character.
Do you agree with Kurt Angle? Does WWE need more unique characters like The Fiend and Alexa Bliss? Let us know in the comments below!
ADVERTISEMENT
Article continues below this ad